An Innovative, Purpose-built,
 Co-educational School with a
Vertical Campus
Prahran High School is a uniquely designed contemporary school part of a thriving education district that includes Melbourne Polytechnic and the National Institute of Circus Arts.
The vision was to design a leading, co-educational school for Years 7-12 with a full range of state of the art facilities and technologies.
BFX completed the furniture fit-out for Prahran High School, which is one of the first vertical schools to be delivered by the Victorian Government.
The building extends over five extensive levels including a gym and rooftop play area.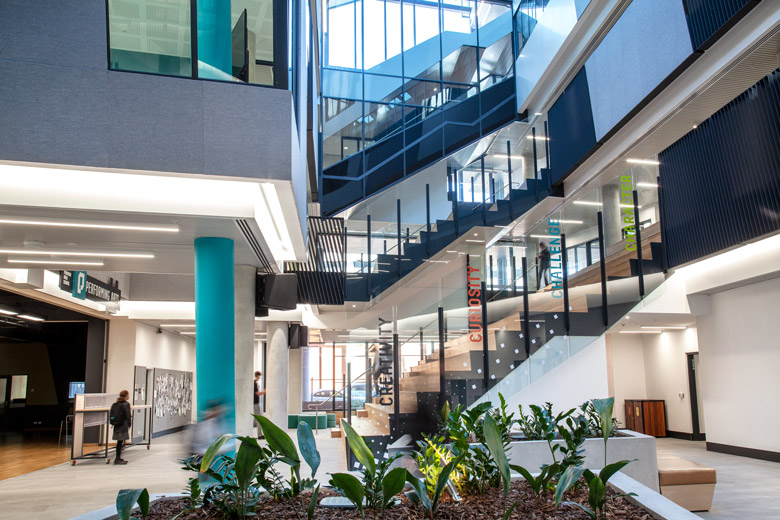 Prahran High School is truly an innovative school campus. Their approach to pedagogy and culture works in harmony with the design of the school building.
The school community is also considering how they can share their facilities with the wider community by collaborating with the established educational precinct, arts community and local commercial organisations.
View the Full Gallery
of the Fitout
Prahran High School's Vision For Learning
Prahran High School's Vision for Learning is evidence-based and influenced by the work of innovative researchers such as John Hattie, Robert Marzano, Ron Ritchhart, and Ulrich Boser, along with the Department of Education's High Impact Teaching Strategies (HITS) and Framework for Improving Student Outcomes (FISO).
The school models a strong foundation in developing students as learners – teaching, modelling and supporting them as they develop effective learning habits. They learn how to build agency in their studies and adopt a growth mindset that encourages them to be effective learners both in their schooling years and future.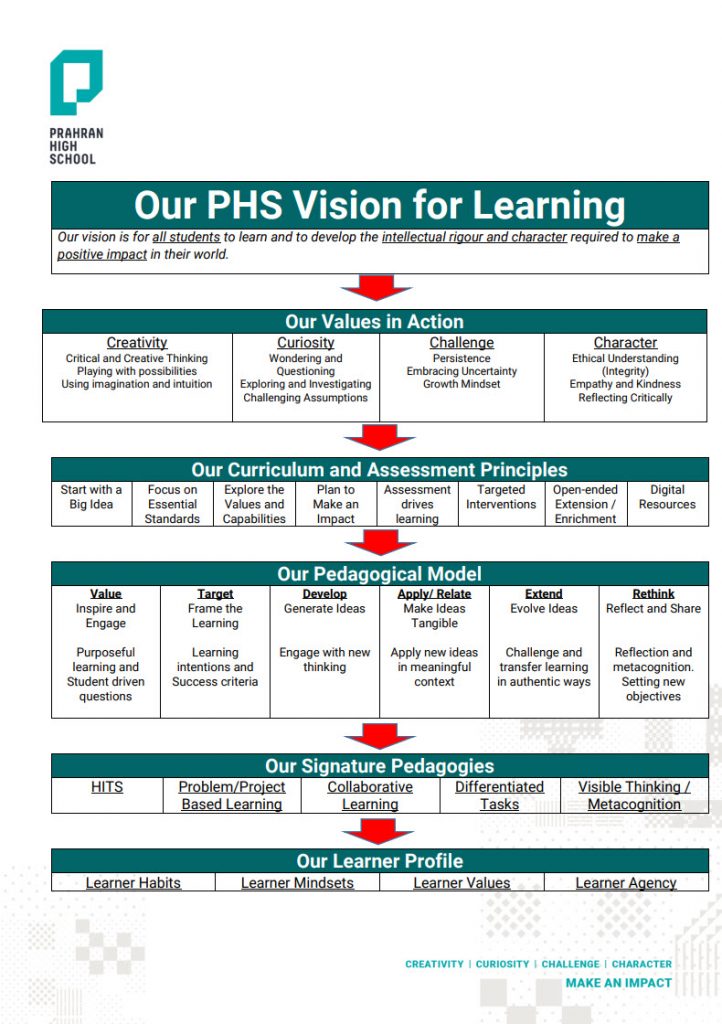 Shop A Full Range Of Collaborative Learning Furniture
How Prahran High School Was Built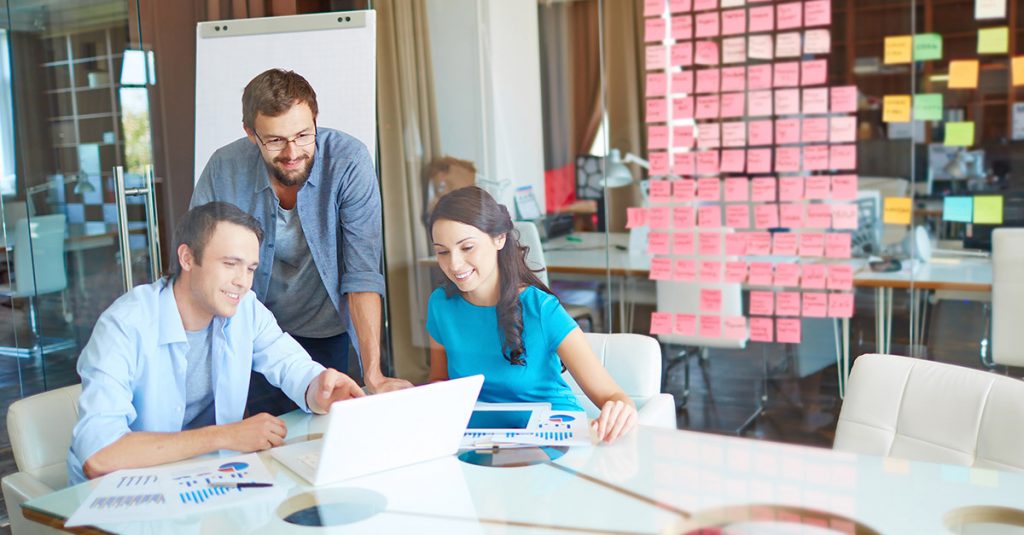 A New School Planning Group, NSPG, comprised of parents, educational experts, project planners and representatives of the community worked together to oversee the school's design and development.
Their first task was creating an 'education specification' – a vision defining what kind of school the community and Education Department wanted to achieve.
The vision was to build a co-educational school for Years 7-12 with a full spectrum of modern facilities. A school focused on promoting inclusive and collaborative learning supported by innovative space design and technology. The school connects learning opportunities by collaborating with the established educational precinct, arts community and local commercial organisations. The school community is also considering how it can share its facilities with the wider community.
The 'education specification' was instrumental in assisting the architects in designing the school's master plan.
Project Started
State Budget allocated funds to start the school project.
Principal Appointed
Nathan Chisholm is principal of the new Prahran High School​.
Enrolments Open
The school opened enrolments
BFX School Fit Out
Complete furniture fitout of all school levels
School Opens
Prahran High School starts its first school year
Shop A Full Range Of Collaborative Learning Furniture
In the initial design of this place one of the drivers was around collaborative learning, so the furniture that's been chosen here was chosen to enable that to happen.
If we ask ourselves what we want for young people when they graduate school, what do they need to be able to do when they move into the world of work? They need to be able to collaborate. They need to be able to solve problems and they need to do that with other people. They need to understand what it is to network and to seek out solutions in different ways. They also need to understand things like emotional intelligence and if they are the skills we want from kids, then we need to think about what school should look like.
I think we'll see more and more design in Australia that is flexible in that there will be times when you need big groups together and times when you need small groups and also times when you need students to be by themselves or in very small groups.  I definitely think that we'll see that is the way of all design is going in Australia.
It's important that school design is driven by pedagogical design, by actual learning and teaching, by what we weren't learning to be like in schools. For us, teachers have not necessarily changed here because they're all new, but for many of them from their previous contexts there has definitely been a shift in their mindset about what learning and teaching can look like in spaces like this. We have rooms and spaces created for 20 students, 50 students, 75 students and then flexible variations of that.
You simply can't teach in a way that perhaps, I was taught at school or the teachers taught ten years ago. We have a motto here – it's about learning by doing, and that's learning for us and for me as the principal, for the leadership team and the teachers. It is about saying that we've got this beautiful new building, we've got flexible spaces, we've got furniture that's designed for collaboration. The question is, how do we get the best out of that?
What I love to see is that there are kids who are together and students who are together who are eyeballing one another in different ways in classes. Who are sharing learning space around a table or around spaces of building that's actually fit for collaboration, rather than in a square room at the end of a corridor. Kids are responding really nicely.  It's not about engaging better or worse, it's actually about engaging differently, and I would say that's really positive.
So, the furniture that BFX provided for the Prahran High School Project has been a whole range of things, from the individual classroom chairs, to tables, all of our free furniture. We were clear about saying that we want furniture that can be moved into different spaces, in different shapes and sizes and the driver all the time being, enabling  the flexibility to create the learning environment that we want, that we know is right for kids.
The feedback from teachers has been overwhelmingly positive and that feedback from them is about how nice it is to be in a brand-new building and how nice it is to be in a space that's purpose-built for them. The feedback from the teachers is in it's early days, but it has been very positive.