Office Furniture Melbourne
Our Melbourne Showroom has a complete collection of office and school furniture on display. Located in northwest Melbourne, contact us for a free on-site consultation or arrange a demonstration in our showroom.
The BFX Melbourne Team
Available for a free onsite consultation from Mornington to Geelong.
We have the most complete range of commercial office furniture in Melbourne. Providing quality office furniture at the lowest prices. With a unique range of Office Desks, Standing Desks, and Ergonomic Office Chairs – we have everything you need for your commercial office space. Experience the BFX Difference with excellent service, free on-site consultations and 3D space planning available. The BFX Melbourne Team has decades of experience in commercial office furniture – partner with the best.
Committed to customer satisfaction
Thousands of satisfied customers throughout the Melbourne area.
Recent Projects in the Melbourne Area
Delivered by the Melbourne team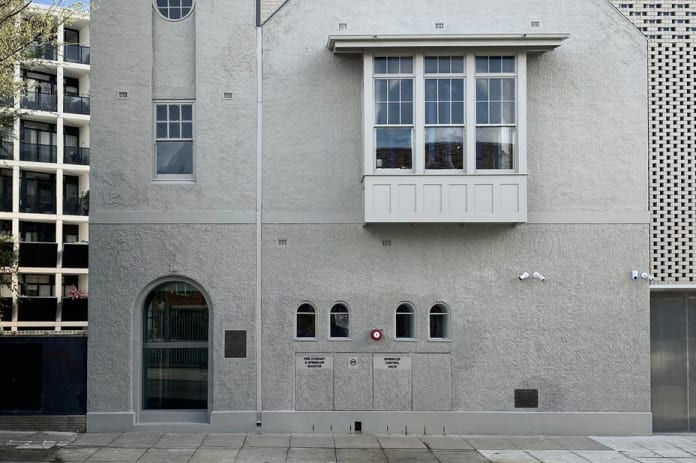 The Melbourne Holocaust Museum in the city's southeast builds on the legacy of Holocaust survivors, providing a space to educate on the events of the Holocaust, commemorate the victims and honour the survivors.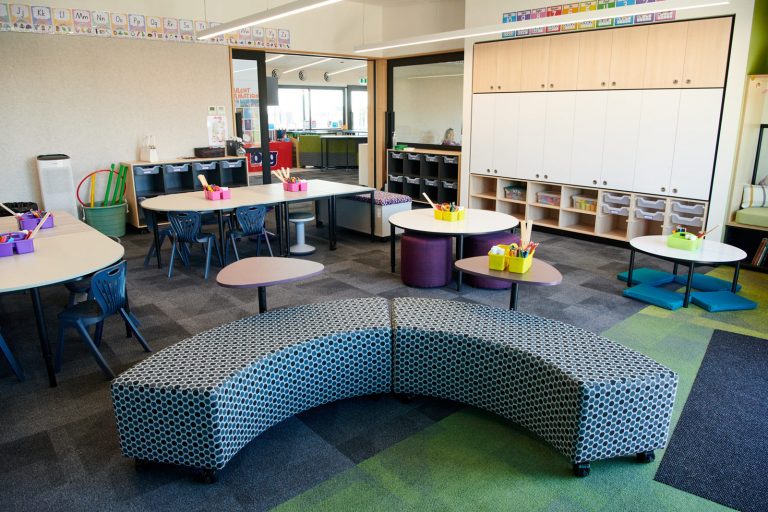 An exciting new Architecturally designed primary school in the northern suburbs of Melbourne has received many compliments for its classroom layouts and colour schemes.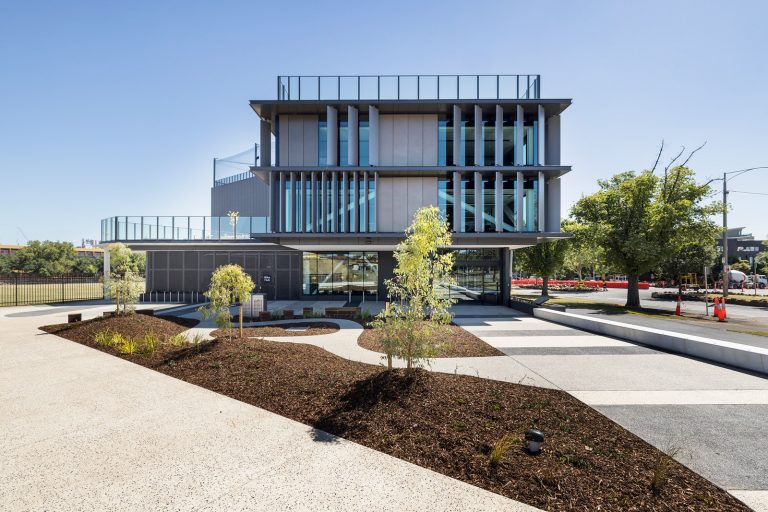 Wurun Senior Campus is a unique vertical school in Melbourne's Inner North. Spread over 6 storeys, this terraced school serves as a senior secondary campus for the nearby Collingwood College and Fitzroy High School.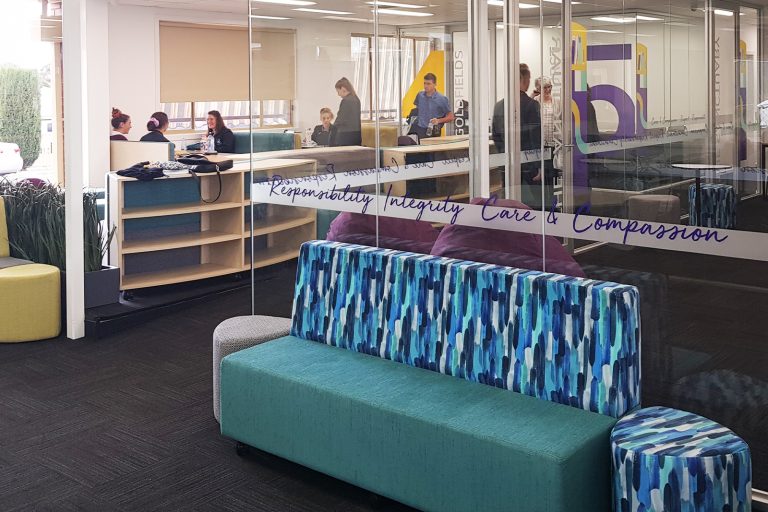 OneSchool Global is a truly global school, with over 120 campuses in 20 countries with an innovative approach to learning, delivered in cutting-edge, technology-empowered physical and digital learning environments.
Huge Range of Products
Over 50,000+ Products to choose from.
Office Furniture Melbourne
Did you know that providing a safe and healthy environment for your staff encourages productivity? So, what can you do? It all starts by ensuring supportive office furniture. At BFX furniture, we are the leading suppliers of high-quality office chairs and office desks in Melbourne.
In that regard, if you are starting a new business or just expanding your office, our experienced office furniture consultants will help you choose the right furniture. Thus, if you are looking to invest in ergonomic chairs for your employees, we are the preferred suppliers. For many years, we have supplied Melbourne office furniture. Therefore, to buy office furniture Melbourne online, check out the available options here. We provide a wide range of office desks and office chairs, including computer desks and
computer chairs
. We have office furniture stores in various towns including:
Port Melbourne
Keilor Park
South Melbourne
Burwood
Thornbury
Dandenong
Richmond
Therefore, if you are looking for a Melbourne office furniture supplier, we are your best fit. Would you want to know why you should choose us?
Innovative high-quality commercial office furniture
Firstly, at BFX Furniture Melbourne, we do not just supply office furniture. We deliver innovatively designed office furniture. Therefore, you will find the best office furniture for sale in Melbourne at our showrooms. In order to deliver high-quality furniture, we ensure innovative research in modern workplace design. Our highly trained office furniture consultants are keen to find out the requirements of modern workplaces. In that regard, we design innovative office desks and office chairs. Therefore, we furnish office furniture with a high focus on quality, comfort, hospitability and promoting the health and safety of your employees. Make us your preferred Melbourne office furniture suppliers. By doing so, you will enjoy an innovatively thought office desks and office chairs for your employees.
Affordable Melbourne Office Furniture
Office furniture can be a major cost for small and medium businesses. At BFX furniture, we focus on delivering office furniture that meets your budget. We are a tier two commercial office furniture manufacturer. In that regard, we consistently ensure quality workmanship. Thus, we are known for manufacturing the highest standard office desks and chairs. This is for both the private and public sectors. In that regard, choose us today for budget-friendly workstations for your Melbourne office. Our office fit-outs are made using advanced technology. Therefore, this ensures the minimal cost of production. In the end, we are able to deliver quality office furniture. This is at an unbelievably affordable cost. In addition, we focus on delivering value for money. Therefore, we make durable office furniture. This is important in helping companies cut on the cost of office furniture repairs and replacement. Through ensuring highly durable office desks and office workstations, you do not have to keep coming back to the market. Therefore, choose BFX for office furniture in Melbourne. By doing so, you will enjoy affordable pricing. We also ensure high-quality office furniture.
Office furniture that reflects your brand
Does your office furniture reflect your brand? The hues on your office furniture should be considered carefully. This is in order to drive home your brand message. Ideally, this leaves your customers feeling at home as your office furniture is in harmony with corporate colours. Low-quality office furniture makes your customers doubt your capability in delivering quality services. On the other side, high-quality office furniture reflects your capabilities when it comes to service delivery. No matter the sort of company you run, you want your customers to trust your abilities. Therefore, come to BFX for a wide range of high-quality office fit-outs. Our office furniture consultant will walk you through the process of choosing office furniture design and colours. The overall objective is to make sure your office furniture communicates the brand message.  Therefore, you are assured a spot on office furniture designs and colour. This is important in reflecting the overall brand. In addition, it helps create the right impression, especially in the reception area when customers walk in. We supply a wide range of reception desks and lounge chairs.
We guarantee you Fast and Hassle-Free Office Furniture Melbourne
Right from making the first phone call to us, our staffs are ready to provide you helpful answers to different inquiries. To achieve this, we provide friendly customer service. Therefore, you are guaranteed a smooth experience. In that regard, our customer representatives will connect you to knowledgeable and experienced office furniture consultants. Our consultants keenly listen to your office furniture requirements. This is in order to inform our office furniture design and manufacturing department. Therefore, you are guaranteed a product that meets your requirements. This is in terms of functionality and design. Finally, for a smooth process, we ensure continuous consultation with our customers. At BFX, what matters is customer experience. Therefore, we are keen to deliver to your expectations. For the years that we have served Melbourne, customer needs remain very important to us. Thus, for every order, we are able to deliver a hassle-free experience. Are you planning an upgrade of office furniture for your office? If so, check out our online furniture inventory and place an order. We will ensure fast and convenient delivery to your doorstep.
Stylish and Functional Workstations Melbourne
Modern workplaces deserve a stylish and functional setup. Furthermore, businesses are starting to recognise the importance of collaborative work culture among their employees. BFX furniture supplies Melbourne will ensure end-to-end personal consultation with our customers. Therefore, No matter your preferred office design, BFX furniture will deliver office workstations that bring style and functionality to your workplace. Browse our categories to choose suitable office furniture online. We focus on creating a custom office environment that your employees thrive in.  Call us right away! We will assign a personal office furniture consultant to help you achieve a stylish and functional workplace.
We are the one-stop home office furniture suppliers in Melbourne
BFX Furniture is an Australian owned and operated commercial office furniture Melbourne. We understand the needs of the local customers very well. Thus, we supply a wide range of office furniture tailor-made to meet the requirements of our customers. In addition, BFX office furniture has a presence all over Melbourne, ensuring convenient office furniture supply around the city. Our wide range of great desks and office chairs are ready for dispatch at any time. To ensure convenient office furniture delivery, we have invested in service trucks servicing different routes on a daily basis. Thus, you ask, we deliver immediately! Call BFX furniture to order your office furniture Melbourne. We will gladly attend each order ensuring custom-made office fit-outs. Check out some of the office solutions available below, and stand a chance to enjoy sizzling deals.
Office chairs Melbourne
Are you looking to buy ergonomic office chairs in Melbourne? BFX supplies leading office chair solutions to our customers. We have a huge range, great customer service. Therefore, we provide you a wide variety of office chairs. BFX furniture will design custom office chairs that meet your requirements. If buying office chairs in Melbourne, check out the different alternatives that we provide. Our office chairs feature:
Lumbar support
Gas lift height adjustment
Back height adjustment
Adjustable back tilt
Seat side
Comfortable seat
A 5 Castor swivel base
Adjustable arms
Adjustable seat depth
We provide a wide range of office chairs including:
Heavy duty chairs
Executive chairs
Mesh office chairs
Lounge chairs
Visitor's chairs
Booths
Reception chairs
Therefore, give us a call right away, and we will deliver the best office chair designed to suit your requirements.
Office Desks in Melbourne
The office desk is an important investment in any workplace. Consider that the office desk is the place where you spend most of your time. Therefore, it is imperative that you enjoy a comfortable office desk. An uncomfortable office space can be problematic for the health of your workers. In fact, this is the reason why we hear of neck pains, back and shoulder discomfort, and even muscle and joint pains. Therefore, to ensure your staff does not experience such pains, it is important you use adjustable office desks designed to suit different working positions. Come to BFX office furniture supplier in Melbourne for top-class office desks. We supply a wide range of office desks including:
Straight
Sit-stand
Corner
Caddies and hutches
Executive office desks
Our office desks are available in different sizes and designs. Therefore, call us right away and we will deliver exciting office desk options that meet your requirements.
Office tables in Melbourne
Choosing the right office table for your boardroom and meeting rooms is important. With a comfortable office table, your employees will ensure the best level of productivity. Moreover, the office table should be designed well to ensure efficiency when it comes to space usage. Do not forget that many departments rely on teamwork to achieve productivity. Therefore, a shared office table creates a better office environment creating a high sense of comradery. Choose BFX for the best office tables designed to meet the requirements of your employees. Our different alternatives include:
Meeting tables
Flip table
Steel tables
Boardroom tables
Café tables
Coffee tables
Call us right away for the best office tables that match your office and workplace layout.
Best Office storage solutions in Melbourne
Good office storage is important to ensure the security of office valuables and documents. In addition, to make sure the office is highly organised, you need to invest in the best
filing cabinets
. Therefore, our office storage solutions allow employees quick retrieval of documents and files, hence quick customer service. Do not forget that ensuring quick and efficient retrieval of files is imperative to ensuring customers do not wait for a long time. Here are the different storage solutions that we provide.
bookcases
Pedestals
filing cabinets
Lockers
Metal shelving
Wall units
In that regard, to request a quotation on either of the above office storage solutions in Melbourne, call us right away. We will ensure a fast and efficient response when you need office storage furniture in Melbourne. We pride ourselves on our excellent customer service.
Other Areas we service
Office Furniture Townsville
Office Furniture Sunshine Coast
Office Furniture Sydney
Office Furniture Canberra
Office Furniture Brisbane
Office Furniture Hobart
Office Furniture Adelaide
Office Furniture Perth