When you think of a classroom, you probably imagine a well sized space with ample room for a teacher, students and a range of activities. However, most classrooms are often only 60 square metres or less. Not exactly the large space you were envisioning.
This space restriction comes with its own set of unique challenges and benefits. But what can be done about the former, and how can you emphasize the latter?
By the end of this article, you will have several proven solutions you can pursue in order to supersize your small classroom.
The first most obvious small classroom challenge is the lack of useable space. Desks and chairs can be heavy and bulky, taking up a lot of space and preventing the classroom from being rearranged. This restricts teaching styles, student choice and limits creativity. In younger grades this can also mean valuable floor time is restricted.
Beyond lack of useable space is a lack of storage. Without proper storage, teachers and students have no choice but to begin to clutter the classroom with materials left out in the open. This makes the space feel even more cramped.
Lack of natural lighting, poor colour choices and lack of fresh air can also contribute to space feeling smaller.
The challenges mentioned above can be frustrating, but it's important to look on the bright side and remember there are benefits to smaller spaces as well.
A benefit of a small classroom is that alternate creative teaching modes can be explored due to the lack of space.
This is of benefit to both teacher and student as it allows them to find personalised learning solutions specific to the group.
Another benefit of moving away from a traditional classroom layout can be the move to a Future Focused Learning approach which encourages student choice. In a Future Focused classroom students can not only chose how they learn but where they learn. They feel empowered to make their own learning decisions while building the capabilities, attitudes and skills required to succeed in the future.
Small classrooms can also foster the feeling of a safe, home-like environment. Studies have shown that spaces that feel safe put students at ease which promotes greater confidence, engagement and sparks curiosity.
Supersizing your small classroom is less about the lack of space and more about how that space is used. From lack of storage to lack of floor space, a poorly optimised classroom can end up feeling small regardless of the actual number of square metres.

Supersizing your small classroom begins with being smart about the space you already have. By exploring the ways you wish to teach, learn and maintain your space, you are taking the first steps toward maximising it.
REDUCE
Reduce your clutter. Incorporate organisational tools and furniture or consider storing rarely used items outside the classroom.
ENSURE
Ensure everything you have in your classroom is purposeful and take advantage of precious wall space.
EXPLORE
Explore creative teaching modes and adapt a Future Focused approach that will reduce the amount of furniture required and give you more agile space.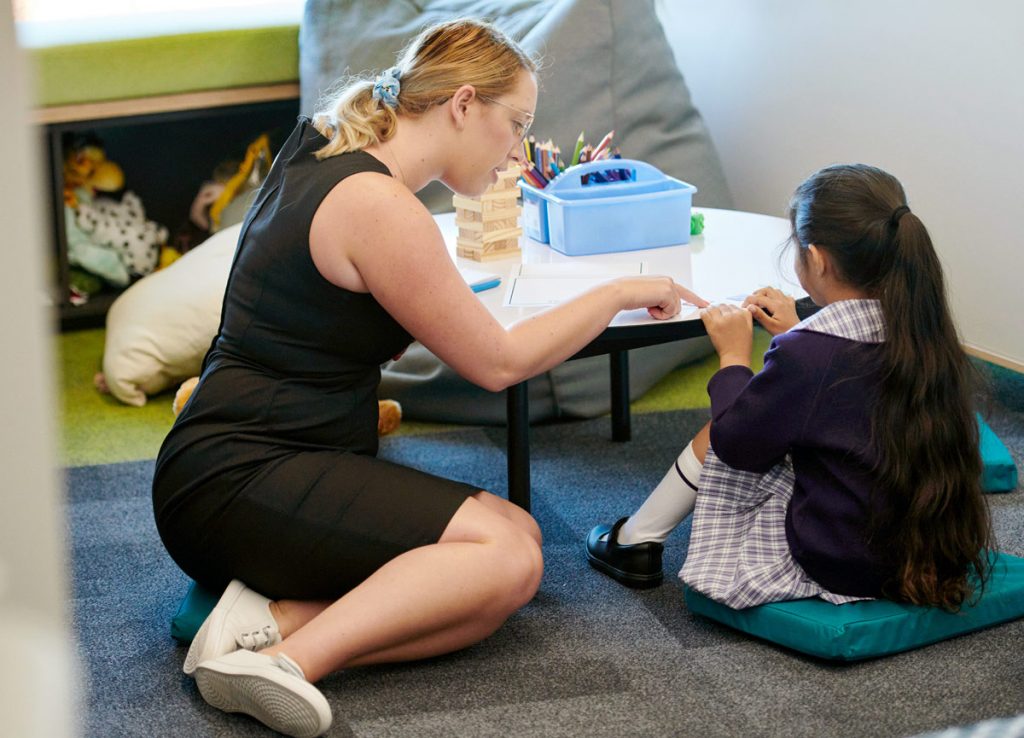 In a small classrooms, the key to having flexible learning areas and usable floorspace is choosing functional furniture. Compact, agile and multipurpose furniture can support teaching and learning methods, making small spaces more functional and enjoyable to use.
COMPACT FURNITURE
Stacking, folding and nesting furniture that can be readily stored and requires minimal space.- Furniture that is sized appropriately to the space, age of user and activity.
AGILE FURNITURE
Mobile and lightweight furniture that can be easily moved by both teachers and students.- Compatible furniture items that can be reconfigured into multiple settings with ease.
MULTIPURPOSE FURNITURE
Creation of portable centres that support teaching and learning modes.
– Multi-use single items. Eg: Storage units used as both whiteboards or desks. Desks that adjust between sit and stand heights.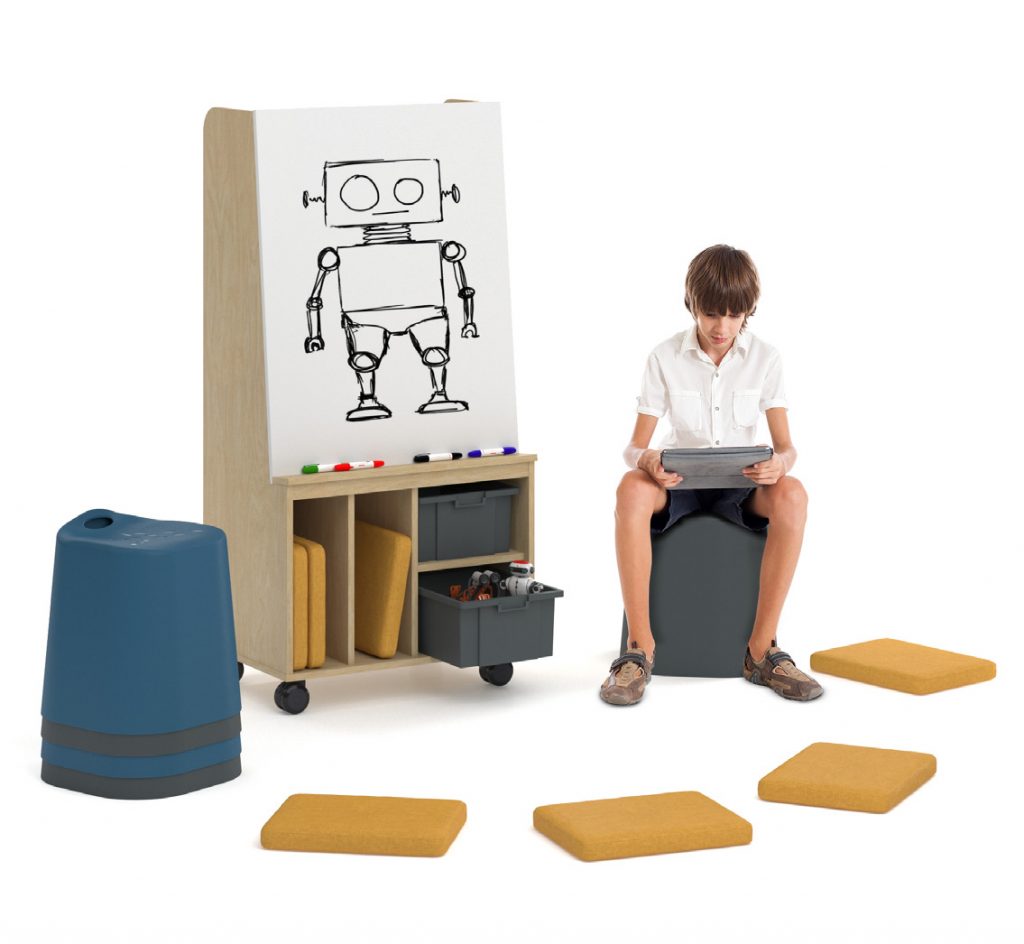 Last but not least, consider how colour effects your small space. Colour has been proven to have an impact on learning outcomes so it is important to approach your colour choices from both a functional and aesthetic perspective.
Use natural coloured finishes and textures that foster a sense of wellbeing and homeliness.
Apply light colours to your walls, floors and furniture to make your classroom look and feel larger. Light colours are more reflective, allowing light to bounce around the room and create the illusion of more space.
Give your classroom character by using accents of colour that engage.