Thought Leaders in Education and Learning Spaces
Thought Leaders in Education are the best designers when it comes to understanding how learning spaces are used. They have a deep understanding as to the "why" and "how" teaching and learning is undertaken in schools and tertiary facilities. BFX develops active partnerships with education leaders to ensure that we design, specify, and supply learning spaces that ensures maximum student and teacher engagement and wellbeing.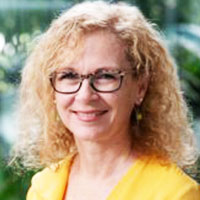 ASSOCIATE PROFESSOR
Queensland University of Technology
Queensland University of Technology
Jill Willis is an Associate Professor in Education. Her research investigates how learners of all ages can be supported to experience greater success and agency. She researches about learning spaces, assessment for learning and leadership and how these interact. Jill enjoys real world collaborations with teachers, students, and industry partners to create new knowledge about great learning. 
You can read some free to access copies of her published works and a book about how learning spaces can enhance wellbeing. 
BFX Furniture are delighted to be part of ground-breaking research in conjunction with Queensland University of Technology's (QUT) ARC Linkage Project team under the leadership of A/Professor Jill Willis, working with key Architects and leading Educators.  The research will explore "The impact of urban vertical schools on students' capability and wellbeing".
The three vertical high schools that will be studied from 2022 to 2024 are Fortitude Valley State Secondary College, QLD, Prahan High School, VIC, as well as Adelaide Botanic High School, SA.
Research Summary: Urban vertical schools are new types of schools in Australia. There are no evidence-based Australian precedents to guide designers or educators, no formal knowledge sharing processes that draw on experiences of pioneers, and little understanding of what these spaces mean for student capability and wellbeing. This evaluative case study will bring together evidence from designers, educators and students in three newly built urban, vertical schools. Project findings will point to inclusive principles for designing and leading in physical, digital and social school spaces to maximise student wellbeing and capability. Insights into student experiences in urban, vertical school spaces will have value for infrastructure spending in all schools.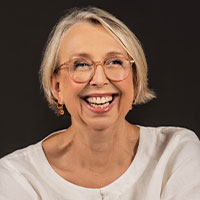 Anne Knock is an educational strategist, on her way to completing a PhD and is passionate about the reimagining school, in terms of space and the supporting culture through a future-focused lens. She commenced her working life as a primary school teacher and has had a successful career in executive leadership. Since 2010 Anne has been a speaker, facilitator and consultant, working with principals, teachers, and architects in Australia, New Zealand, Asia, North America and Europe.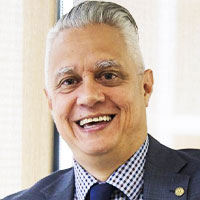 Director - Innovation & Technology
Lutheran Education Queensland
Derek Bartels is the driving force behind innovation in Queensland Lutheran schools. He has drawn from the most up-to-date research globally to lead educators to innovate according to their individual school contexts. Derek promotes and encourages innovative practices through face-to-face interaction, public speaking, social media and study tours. 
As a direct result of Derek's leadership and passion for innovation, Queensland Lutheran schools are leading the way in contemporary and innovative practices in pedagogy, physical learning spaces and technology. Derek's influence also extends to other sectors and industries not only in Australia but worldwide.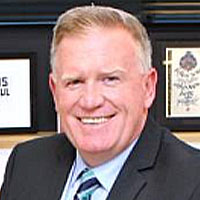 Catholic Learning Community
Dr Peter Webster is the Principal at St John XXIII Catholic College, Stanhope Gardens, NSW. The College is at the frontier of learning and has transformed learning and learning spaces across its K-12 Community. Connecting and encouraging every student and staff member so that they can flourish and be the very best person they can be. The College proactively co-adapts, co-creates, and transforms in ever changing local and global ecosystems.
The College was recognised in 2019 as one of the most innovative schools in the world. The College hosts many local and global visitors who come to witness the theory put into practice. Peter has influenced the development of learning environments and has spoken nationally and internationally on this topic.
Take a look at the "New New School" Case Study which how students and staff members interact in their transformed learning spaces.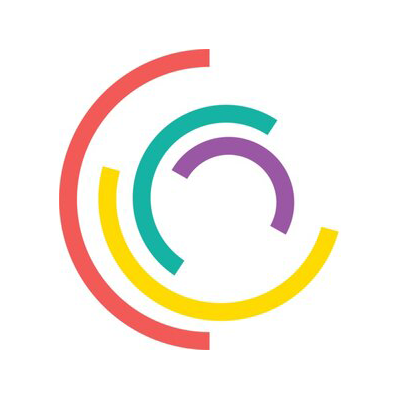 4C Transformative Learning
4C Transformative Learning are experts at supporting schools as they navigate the opportunities and challenges of transformation. Over the past 5 years, they have partnered with more than 60 primary and secondary schools, early learning centres and universities nationally and internationally to support the transformation of curriculum, pedagogy, learning, values and ongoing teacher education. 
4C Transformative Learning g provides focused professional learning, mentoring and leadership support to make transformation an achievable reality. Go to www.4ctransformativelearning.org to find out more.