A trend is growing in educational circles to eliminate the large, immovable teacher's desk that has occupied the front of every classroom for centuries. 
There are important reasons behind this trend, and examining these reasons may lead you to create a more satisfying, productive classroom environment.
A Few Questions to Ask Yourself
It's always a good idea to explore your habits. Even if it turns out that you decide to keep your desk, asking yourself a few questions about how you use it will inevitably improve your classroom management.
Am I using my teacher desk effectively?
How much time do you actually spend sitting at your desk? Do you use its work area during a large enough part of the day to justify the number of square meters that it occupies?
Does having a desk allow me to put off dealing with clutter?
A teacher desk provides you with a handy flat surface on which to lay things. Over the course of the day, you may end up with your entire desk covered with files, books, and miscellaneous classroom items that all have to be put away. 
When you don't have the option of laying things down on a desk, you'll probably find that you're putting them away as soon as you're finished using them.
Teachers' desks tend to be on the large side, and in smaller classrooms, they can take up up to 20 percent of the free space. Eliminate the desk, and suddenly both you and your students have more space in which to move around. 
You can more easily form lines, set up teams, and create active learning scenarios.
Isn't a teacher desk just a symbolic reminder of an archaic teaching philosophy?
Something about having a teacher sitting at the front of the classroom suggests an old-fashioned educational environment. In this outdated philosophy, students are all busy with worksheets or with another type of writing task, while the teacher quietly grades papers. 
This isn't the way that today's classrooms usually look.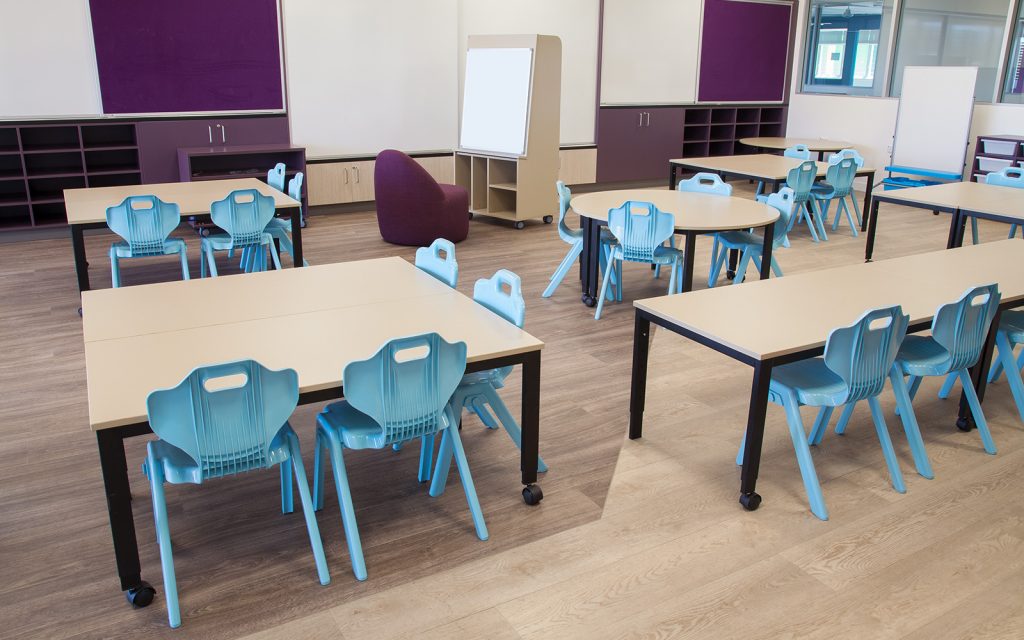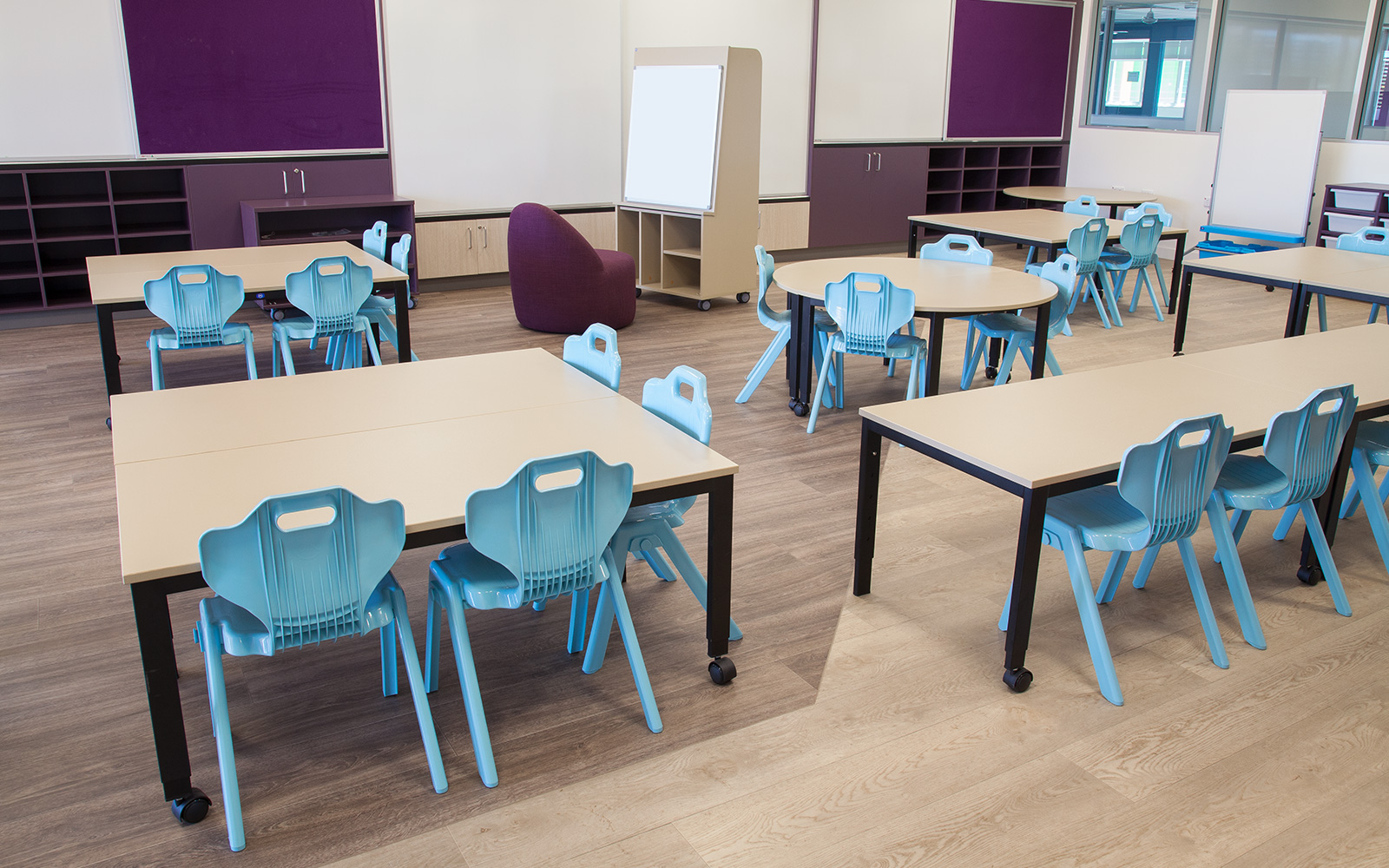 Benefits of Not Having a Teacher Desk
You get more space and flexibility
Kindergarten teacher Leslie Simpson found that, when she eliminated her desk, "I could create more alternative seating placements and get rid of having one traditional "seat" for every child." 
You may have daydreamed about the kinds of lesson plans you could create, if only your classroom offered more room for moving around. 
Remove that oversized desk you've been taking for granted, and suddenly your creative options are multiplied.
As an experienced teacher, Layne Arakaki states that getting rid of his teacher desk has "been one of the best things I've done for my class. Ever." One reason for his enthusiasm is the reduction in clutter which resulted from not having a desk. 
He reports that, after he spent an entire afternoon cleaning out various old papers and 37 packs of Post-its, he discovered that he didn't need anywhere near the quantity of supplies he'd been stockpiling. 
"I had no idea. I was just saving everything." Instead of buying teacher supplies, he began buying "classroom supplies," and these went on a shelf that everyone could access.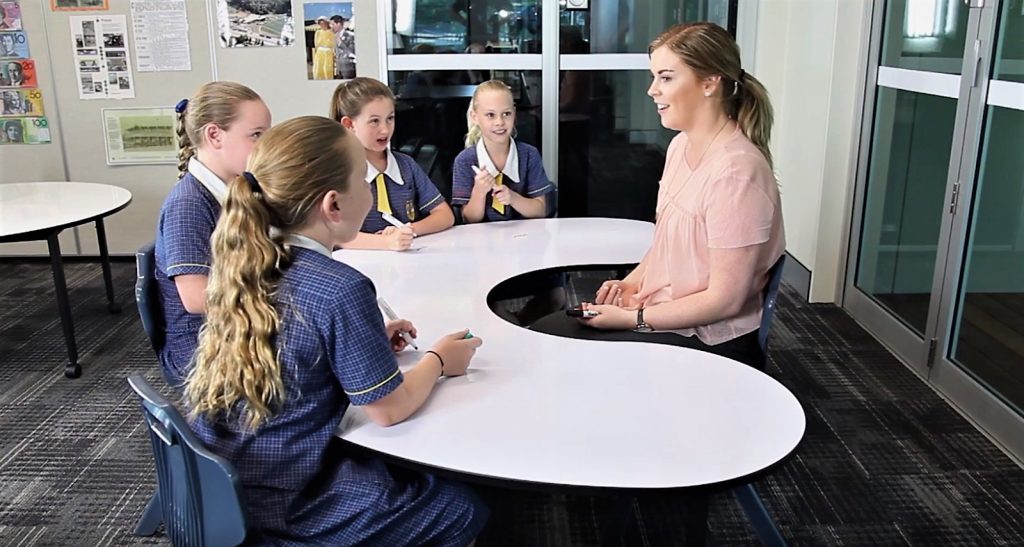 Elementary school teacher Jamie Spears found that not being able to sit by herself meant that she mingled more with the students: 
"Now that I do not have a desk, I find myself walking around the student desks and work areas more. I am giving more feedback, praise and direction! And when I am sitting, I find that I am sitting WITH my students." 
High school English teacher Nicholas Provenzano found that his old teacher desk acted as a barrier to some students. If they needed help, they didn't always ask for it because they hesitated to interrupt him in his special place. 
He found that, once the desk was gone, the students tended to approach him more often, to ask for help. Without removing the desk, he would never have realised that it acted as a barrier.
You share ownership of classroom space
Nicholas Provenzano removed his desk when he "realised that the entire room was designed around the desk, making it seem as if this was my classroom and the students were just visiting." 
He found that, when the desk was gone, his students seemed to feel a stronger sense of ownership in the classroom. This sense of ownership translated into "greater engagement and respect" between Provenzano and his students.
You widen the learning focus
The introduction of technology into the classroom means that many projects are happening simultaneously. 
Individuals or small groups may be engaged with a computer or tablet, or collaborating together on a project, and they need to be able to communicate well with each other. 
Setting up a room to facilitate this 21st century learning style may mean an assortment of comfortable seating areas, and movable items allows for almost endless flexibility. 
The space once occupied by a teacher desk can now be used to give students greater choices about their physical environment. Learners are empowered by having this control.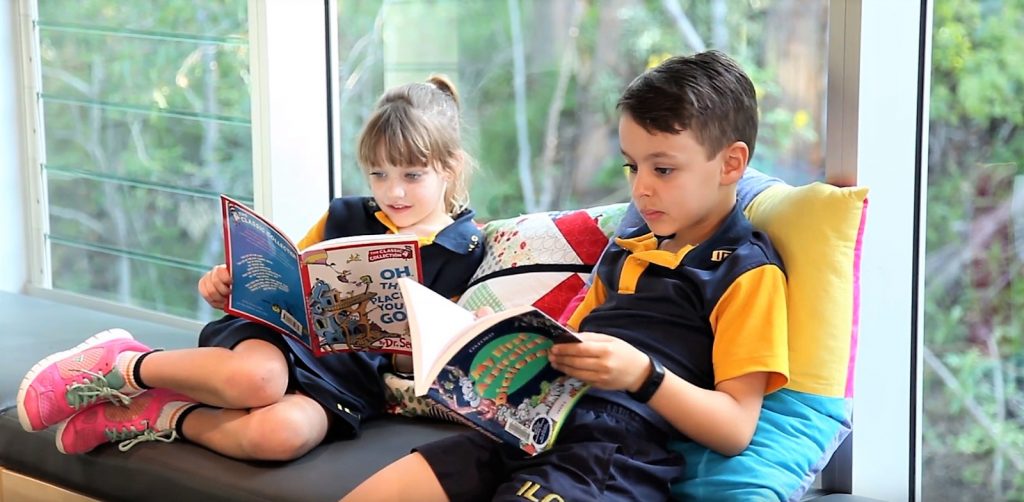 What are the Alternatives?
Are you interested in removing your large desk, but still feeling the need for a small, convenient place to set down your laptop or a set of notes? 
Many teachers are looking for the next-generation furniture item, a search that has fuelled a growing trend toward various kinds of teacher pods. Here are just a couple of the many creative alternatives that teacher-centered designers have developed:
Teacher Station (Standing Desk)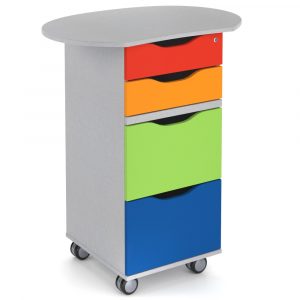 Teacher stations are small lecterns on wheels, with drawers in them to keep just a few essential items. 
The Kaboodle Teacher Station is a mobile lectern, laptop shelf and storage system all in one. 
With optional whiteboard front and top, this sleek little piece of furniture easily fits into the most creative classroom design — and its wheels mean that you can effortlessly move it right along with you throughout the lesson.
The Society for Human Resource Management (SHRM) reports that standing desks are the fastest-growing employee benefit of all the 300 benefits that their wellness survey examined. Your body will thank you for moving around more during the day: people who use standing desks have statistically better cardiac health and less problem with obesity.
Another flexible furniture option is the Dock Teacher Unit, a compact mobile unit which stands table-high. 
This modest-sized teacher pod can be at your side whether you're standing or sitting in a chair. When you're not using it, it's small enough to move aside and open up the floor area.
All teacher pods and teacher stations have the same unique advantages over a big, immovable desk. They save space, allow for mobility, and serve many purposes.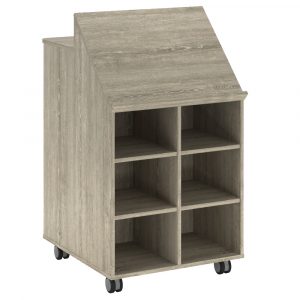 If this is the first time you've heard about the trend for eliminating large teacher desks, you may need some time to consider this revolutionary option. Everyone evolves at their own rate, but you may find real inspiration by reading the enthusiastic reports of teachers who made the leap. 
More engaged students, fresh energy throughout the room…  as Nicholas Provenzano writes, 
"Looking back, I can't believe that it took me this long to realise how much of an impediment that desk was to creating a stronger classroom environment."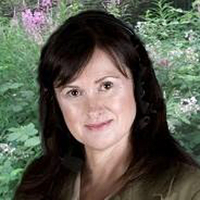 Betsy Stanton has experience in a variety of classroom settings, teaching both children and adults. She researches and writes about best practices in education.