The right chair can make or break a setup.
Not only does the right chair ensure that you don't end up with back troubles or posture problems down the line, but it can also come with features that make your life easier and more convenient than ever before.
For this reason, the right style of chair that fits your individual needs is definitely a must-have.
But, like many things in life, this is easier said than done.
How do you choose between a gaming chair and an ergonomic office chair?
Let's compare and contrast the two.
First up, the most obvious factor: the style of a gaming chair compared to the style of an ergonomic office chair.
This is arguably the most surface-level of the factors that will inform your final decision, but that doesn't make it any less of an important one.
Gaming chairs are much more vibrant and colourful than office chairs, and they're also going to have more unique, futuristic-looking designs. They tend to have bold styling targeted at a younger audience.
On the other hand, office chairs are going to have a more reserved, more muted look and often stick to greys and blacks instead of incorporating too much colour. 
The one main thing they have in common is that they are both going to be suited for movement, probably with castors, armrests, and the option to lean back or recline and adjust the height of the chair itself.
All in all, we can see that gaming chairs have striking looks that may be attractive to some users, while office chairs are going to look more professional.
TIE: BOTH
OFFICE CHAIRS SUIT A MORE PROFESSIONAL ENVIROMENT WHILE GAMING CHAIRS HAVE MORE FLASHY DESIGNS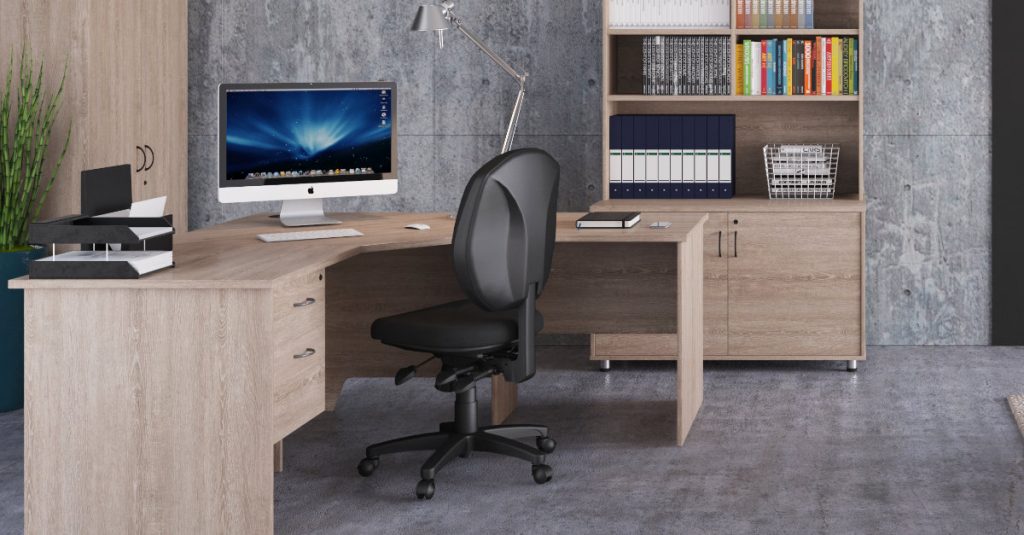 Comparing Ergonomics and Adjustability
Next up, it's worth looking at the adjustability and the ergonomics of gaming chairs compared to office chairs.
As mentioned before, both of these chairs are designed to provide a wide range of motion — thanks in large part to the castors on the bottom of the chairs, the customisable height, and the adjustable lumbar support, backrests, and armrests.
Beyond this, though, the ergonomics and adjustability get more unique to the specific chair. Typically, gaming chairs will have a fixed headrest, a winged backrest, a deep bucket seat, a good degree of recline, and some cushioned armrests.
Office chairs, however, will have a more adjustable headrest and backrest to better suit long hours in the office. With that being said, they don't often have winged backrests or deep seats, opting instead for more practical flat backrests and seats. 
Office chairs also have a varying range of recline depending on the chair, and the same goes for the type of armrests.
Ultimately, we can see that gaming chairs are going to feature less adjustability than office chairs.
WINNER: OFFICE CHAIRS
OFFICE CHAIRS GENERALLY HAVE MORE ERGONOMIC FEATURES
Now that we've got a better sense of style and ergonomics, let's compare and contrast the features of gaming chairs and office chairs. 
The defining features of gaming chairs are ones that we've touched on above:
Those vibrant colours.
Those extreme-looking futuristic designs.
Those deep seats and backrests that let a person sink into them.
They almost feel like the driver's seat of a vehicle, enhanced for maximum comfortability when sitting for long periods of time. Some may even include places to place a phone or a remote. Some even come with cupholders. 
Office chairs, by comparison, are defined more by professionalism — as such, their features are going to be very practical in nature.
Instead of finding cup holders or places for you to place your phone, office chairs are going to come equipped with enhanced lumbar support and the type of comfort enhancements that allow for a person to sit in one place with very little movement for hours on end.
Comparing the two, gaming chairs are going to have more superfluous features, such as bucket seats and winged backs. These features may look attractive to some users, however they can drastically reduce comfort for larger users.
Office chairs are generally going to come with more practical ones that promote health and comfort of people in the workplace.
WINNER: OFFICE CHAIRS
OFFICE CHAIRS GENERALLY HAVE MORE USEFUL AND PRACTICAL FEATURES
Gaming chairs and office chairs may differ in more ways than you realised, but the two different styles of chairs can at least agree on one thing: comfort.
Regardless of how the other styles and features stack up against one another, both gaming chairs and office chairs are going to prioritise comfort — otherwise, who would want to buy one? But, of course, that level of comfort is going to depend on what you're going to be doing.
Still, when it comes to comfort alone, both quality gaming chairs and quality office chairs are a sure-fire bet.
Let us call it a tie.
TIE: BOTH
DEPENDING ON THE YOUR PERSONAL PREFERENCE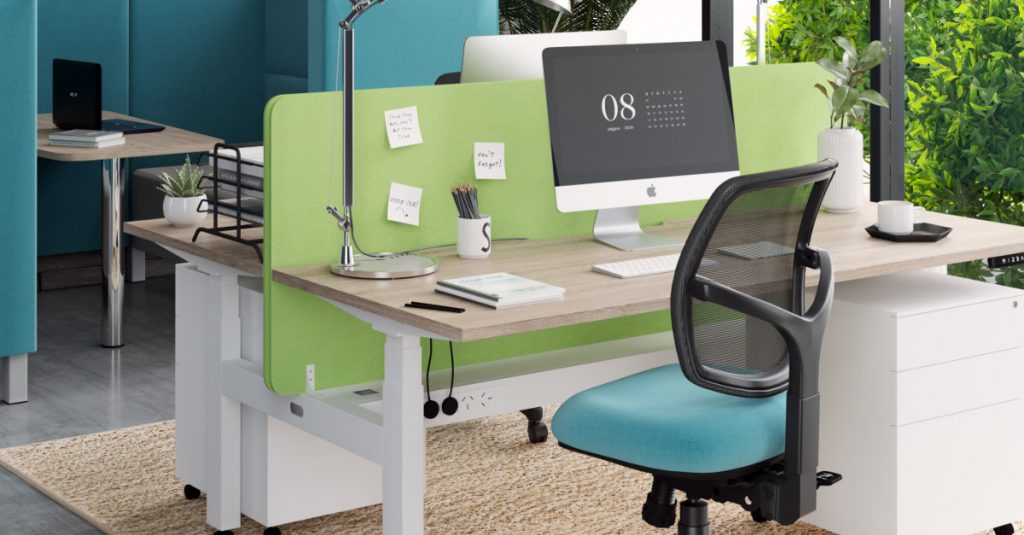 When it comes down to it, price is often one of the most important things to consider when choosing a gaming chair versus an ergonomic office chair.
Style, comfort, and features are all great, but if you have a set budget, it's not likely that you're going to budge from it just for something like a little extra recline or a cup holder.
Let's break things down.
On average, office chairs are going to come at a lower price point than gaming chairs.
This has less to do with quality and more to do with the sheer size, shape, and design of the chairs themselves.
While, sure, you could probably find an office chair made of fine leather and stuffed with luxury memory foam materials, the reality is that office chairs are more about function while gaming chairs are more about luxury.
Their individual prices will reflect this much better than any description could.
For the most part, gaming chairs are going to be more expensive, while office chairs are going to be more affordable.
WINNER: OFFICE CHAIRS
OFFICE CHAIRS OFFER BETTER VALUE FOR MONEY
When it comes to quality, you really do get what you pay for in most instances.
This, in tandem with comfort, is ultimately what makes a chair worth sitting in. If the quality is low, the chair will feel uncomfortable.
You will most likely encounter a wide range of qualities when shopping for a chair: Gaming chairs and office chairs alike will range from low quality to very high quality depending on their price point and where you are buying it from. Your best bet is to shop at a business that specialise in ergonomic seating. 
Office chairs are often more suitable to a larger range of body types and can include certifications to specific weight ratings. (Such as 135kg, 160kg).
Quality ergonomic office chairs will feature premium components such as commercial grade fabric, high density foam and highly durable plastics and alloys.  These will make a massive difference to the longevity and comfort of the chair.
Generally office chairs will offer higher quality at a lower price point.
WINNER: OFFICE CHAIRS
OFFICE CHAIRS FOR THE CORPORTE ENVIROMENT ARE OFTEN INDEPENDENTLY TESTED FOR QUAILTY
Warranties are interesting: Typically, they're tied to the price point and the quality of the chair itself.
If a chair is more expensive, the quality is likely going to be better, which means that the warranty is going to be for a much longer period of time — sometimes upwards of 10 or 15 years at maximum. Likewise, if a chair is more affordable, the warranty is going to be shorter.
However, just because gaming chairs are often more expensive, it doesn't mean that they have longer warranties. The length of a warranty is dependent entirely on the manufacturer and their terms and doesn't exactly compare from one chair to another.
It truly depends on the individual chair itself. 
With that being said, you can depend on more expensive office chairs and gaming chairs having longer warranties than more affordable options.
However because of business demands you can get affordable office chairs with a 7 year warranty which is unheard of with gaming chairs.
WINNER: OFFICE CHAIRS
OFFICE CHAIRS USUALLY HAVE A MUCH HIGHER WARRANTY AT LOWER PRICE POINTS
Summary of Gaming Chair Benefits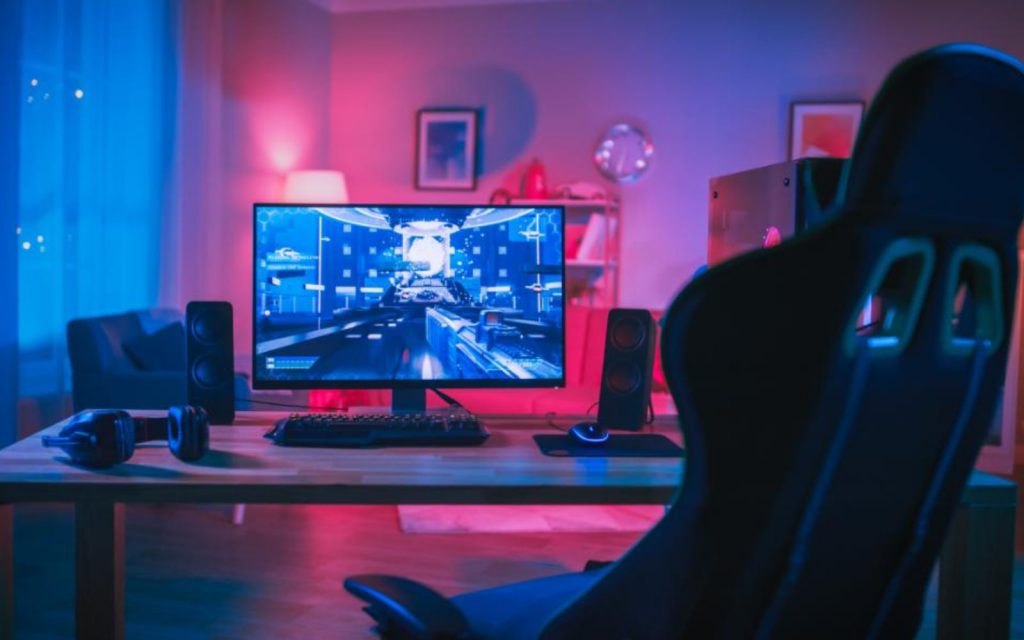 Overall, we have seen that gaming chairs have a louder, more extreme style with gaming and racing-inspired designs and colours, thus prioritizing aesthetics over practicality.
We've seen that they come with plenty of adjustability, some reclining to an almost flat position, even if they might not be the most ergonomic option.
Gaming chairs tend to come with features to put the gamer at ease, with such things as deep, comfortable seats and optional cup holders or remote holders.
We've also learned that comfort, quality, and warranty are going to vary depending on the price point.
Summary of Ergonomic Office Chair Benefits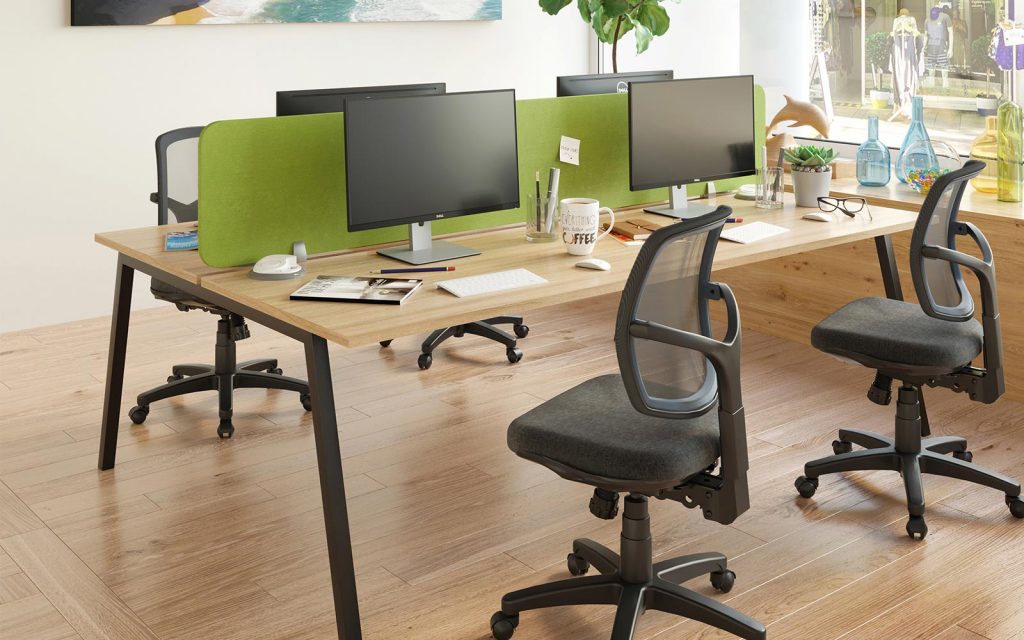 In conclusion, we've learned that ergonomic office chairs employ a style that is much more practical and professional, making them well-suited for both the office and gaming alike.
We've seen that ergonomic office chairs provide optimum comfort (and, of course, ergonomics) to maximise productivity in the workplace.
We've read about how office chairs are independently tested and certified by organisations such as SGS to prioritise comfort and support for any body type to ensure you can stay seated and stay productive for hours on end.
By doing this, office chairs also promote health benefits through better posture, better circulation, and less fatigue. We've also learned that — like gaming chairs — comfort, quality, and warranty are going to vary depending on the price point.
How Can I Be Sure the Chair I Choose Will Suit My Needs and Body Type?
If we take a step back and look at each of these factors overall, It seems that ergonomic office chairs are the most versatile, dependable, and adaptable options on the market.
Not only do they fit unique needs and body types, but they also come at lower and more affordable price points and employ aesthetics appropriate in any environment. 
For additional help, turn to the chair experts at BFX.
Not only do our chairs offer robust 7-10 year warranties, but BFX also offers a free chair trial to ensure that the chair you pick is the correct one.
Regardless of if you pick a gaming chair or an ergonomic office chair, BFX is there for you through each and every step of the process.