BFX is partnering with QUT and a select research team to explore the impact of new vertical schools on students' capability and wellbeing. The project will provide a case study to guide future education, design and infrastructure decisions.
Federal Minister for Education and Youth, Hon Alan Tudge MP has announced more than $800,000 in grants and in-kind support for the project as part the Australian Research Council (ARC) Linkage Program, which brings Australian university researchers together with industry leaders to develop products and ideas that will grow the economy and improve our society. BFX is the only furniture supplier to be part of the research collaboration.
With a history of innovation, BFX is Australia's leading supplier of
future focused learning
furniture and has partnered with and supplied a host of innovative and urban vertical schools. Two of these schools, Fortitude Valley State Secondary College in
Brisbane
and Prahran High School in
Melbourne
are among the schools chosen to be studied by QUT.
BFX General Manager – Market Development Connie Glover said partnering with QUT was another example of BFX's enduring commitment to the enhancement of learning spaces to improve students' education outcomes.
"As pioneers in Future Focused Learning Furniture, BFX understands how to create agile, multifunctional spaces that celebrate a building's unique urban character whilst empowering students to be the leaders of their own learning."
Ms Glover said BFX was looking forward to the research yielding new data and information that would be used to refine design thinking and practices for learning spaces to further improve student wellbeing and capability for diverse learners.
"BFX will continue to invest in research and the design and supply of
education furniture
. We are exploring new ideas
daily,
and collaborating with leading educators and specialists to bring new products and innovation to schools throughout Australia, New Zealand and more recently to South East Asia," she said.
Chief Investigator, QUT Associate Professor, Jill Willis from the QUT School of Teacher Education and Leadership, and the QUT Centre for Inclusive Education said high density urban locations could lead to greater student agency through curriculum connections to local communities, but also wellbeing stress with more ambient noise from the city and disconnection from green spaces.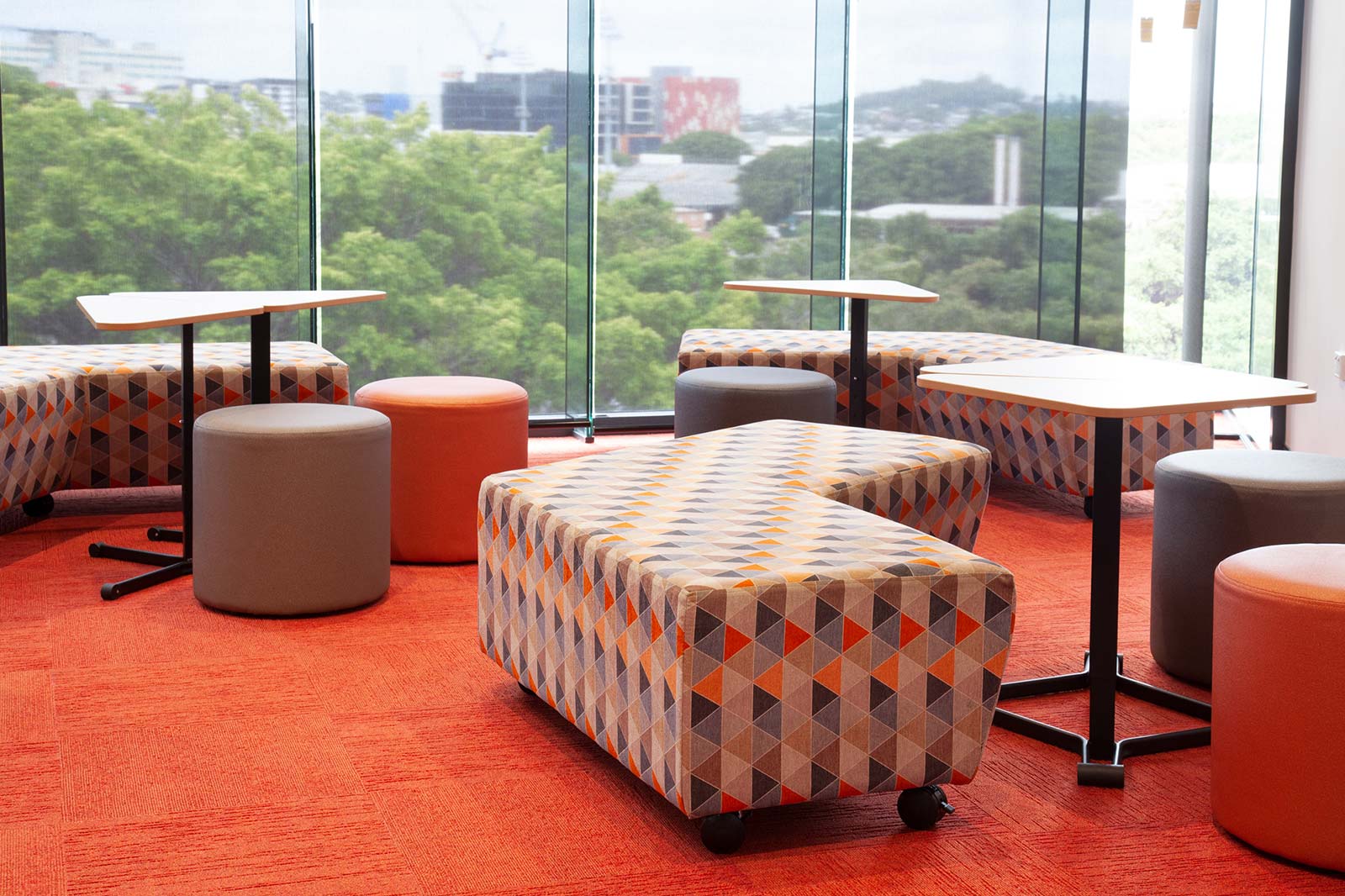 "A growing urban population and shortage of urban land is compelling Australian education providers to invest millions of dollars in a new vertical architectural type – schools with at least seven storeys.
Verticality means school designers consider students' movement between floors, and light and connection with glass walls.
We want to understand the impacts on capability and wellbeing, and whether these spaces are experienced similarly by all students, including those in priority equity groups," she said.
The three-year research project will be a collaboration between QUT and Simon Fraser University, Canada with partners including associated architects and leading educators. Research is due to officially commence in 2022.
Watch BFX's Vertical School Case Study Videos
FVSSC is Brisbane's first state high school to be built in inner-city Brisbane in over 50 years, adopting a vertical design solution to reflect its urban setting. 
Principal Nathan Chisholm shares Prahran High School's vision for learning and the future of school and classroom design aligning with pedagogical strategy.