In today's classrooms, traditional learning spaces and traditional teaching approaches are the most common occurring pedagogical practice in Australian and New Zealand schools. However, new evidence shows that deep learning actually occurs in more open plan classrooms.
A new study conducted by Innovative Learning Environments & Teacher Change (ILETC) project at the University of Melbourne was published recently this year.
The results were driven by a survey that was sent out to over 6000 School Principals in Australia & New Zealand. Led by Associate Professor Wesley Imms, the ILETC project connects researchers in education, architecture and design, along with 15 partner organisations.
The purpose of the project was to examine the support required to assist teachers in realising the possibilities and advantages of utilising the learning space alongside their pedagogical practices. Ultimately, investigating the impact of the change in teacher practices on student learning as a result of better use of space.
The survey was designed to answer these questions:
What types of learning spaces do schools have?
What types of teaching approaches occur within these learning environments?
How do the digital, physical and spatial affordances in school spaces facilitate the needs of student learning?
What are the teacher mind frames that 'drive' these teaching approaches?
What type of deep learning occurs within these learning spaces?
For the purpose of this article, the analysis corresponding to questions 1, 2 and 5 will be the primary focus.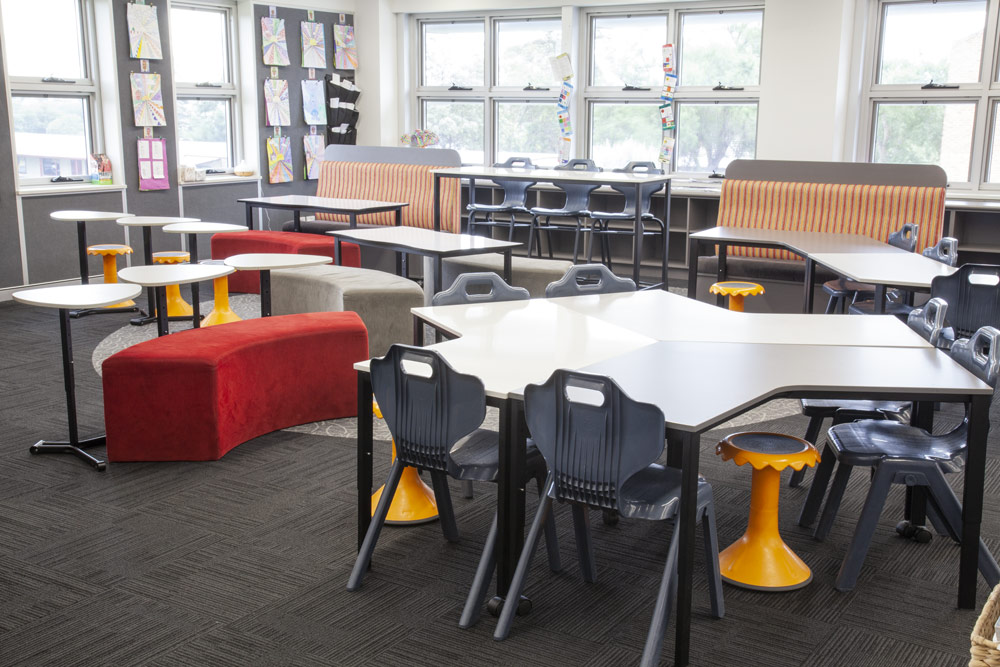 What Types of Learning Spaces Do Schools Have?
The types of learning spaces identified in the study provide a framework for discussion and form the basis of what could very well be a model for future schools to adopt when designing innovative learning spaces.
The study categorised 5 distinct types of learning spaces in Australian & New Zealand schools:
Type A – Traditional closed classrooms entered by a corridor (58%)
Type B – Traditional classrooms with breakout space (12%)
Type C – Traditional classrooms with flexible walls and break out space (9%)
Type D – Open plan with the ability for separate classroom (7%)
Type E – Open plan with some adjoining spaces (14%)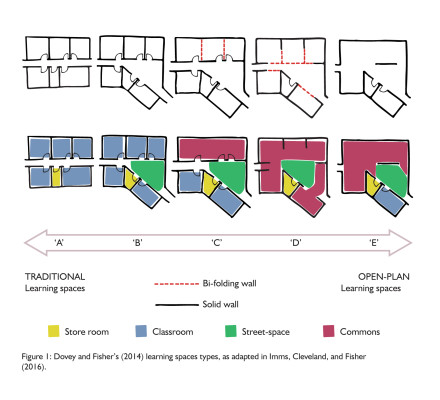 The data revealed that 58% of schools adopted traditional closed classrooms, making traditional classrooms the most common learning space. Although, open plan classrooms are on the rise with 21% of schools adopting layouts with student common areas including break out spaces and optional quiet spaces (Types D and E) rather than rows of classrooms isolated by walls.
From huge open plan spaces to highly flexible arrangements of classrooms that can be reconfigured to create modalities that support different activities.
What Types of Teaching Approaches Occur Within These Learning Environments?
The study applied a typology of teaching and learning practices as a basis for the types of teaching approaches exemplified in Australian and New Zealand schools.
The 6 distinct typologies of teaching approaches observed were: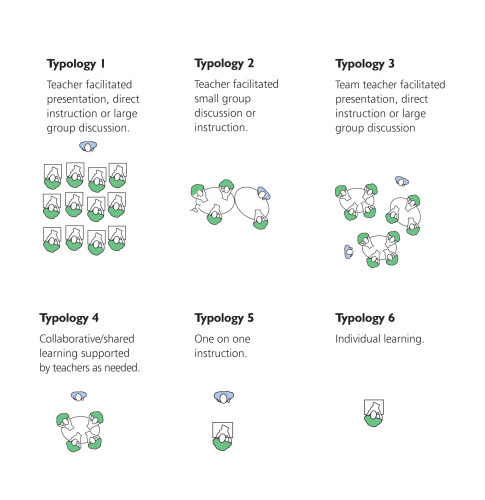 The most common teaching approach was found to be teacher facilitated presentation including direct instruction or large group discussion at 36%. Closely followed by teacher facilitated small group discussion/instruction at 25%.
Interestingly, teaching approaches based on collaborative and shared learning with minimal teacher support has proven to be an emerging trend in Australian and New Zealand schools, accounting for 16%. Indicating that more and more schools are adopting flexible teaching approaches and allowing for a more studentcentric classroom.
The Most Common Teaching Approaches Were: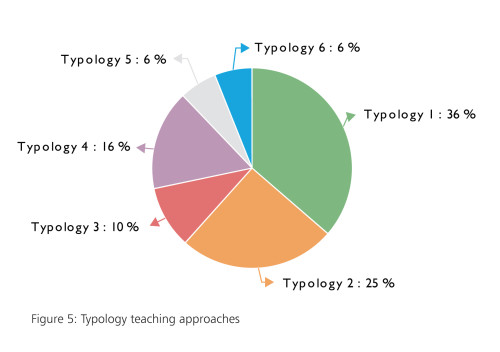 What Type of Deep Learning Occurs Within These Learning Spaces?
Examining learning styles in educational settings proves to be a valuable means of evaluating the level of students understanding. The study examined surface learning and deep learning.
The report asserts that students who exhibit deep learning tend to understand concepts by applying them to real life situations whilst also thinking analytically. Studies noted in the report also suggest that these students have superior information retention abilities and can apply knowledge better than surface students do.
The study utilised a cluster analysis to identify and understand the patterns between learning environments, teaching approaches, teacher mind frames and student deep learning by creating a combination of the variables to examine the results.
Cluster 4, 6 and 7 were all open plan classrooms with varying capabilities for separate or adjoining spaces. In those clusters, there was a combination of teaching approaches including teacher facilitated instruction, collaborative learning, one-on-one learning and individual learning. Those particular clusters saw above average teacher mind frames and student deep learning.
The highest recorded instances of deep learning occurred in Cluster 6. A predominantly Type E open plan classroom that utilised collaborative learning supported only by teachers as needed.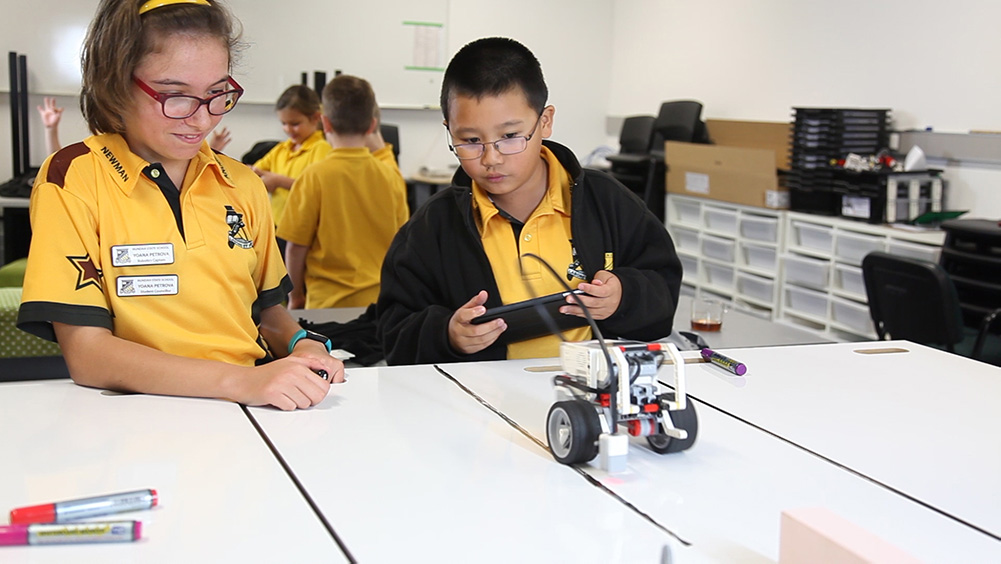 Summary
While the primary aim of the study was to obtain principal's perspectives on the types of learning spaces and teaching approaches that can be found in Australian and New Zealand schools, the data collected revealed that schools with traditional layouts and traditional teacher facilitated instruction were associated with less student deep learning characteristics.
This study confirms deep learning occurs within open plan classrooms coupled with collaborative and shared learning pedagogical practices.
We can only expect more and more Australian and New Zealand schools to adopt these innovative learning spaces and progressive teaching approaches in the years to come.
Now more than ever, the students of the 21st century are being asked to master new technologies, think critically, work collaboratively and apply what they've learned in real life situations. It's up to us to create classroom environments that support deep learning.
Some texts and figures have been taken from the original ILETC report available at http://www.iletc.com.au/publications/reports/.