When most people think of a fun office culture, they automatically think of Google's state-of-the-art headquarters that more closely resembles an adult playground than a workplace.
Okay, we're not going to lie. Google's offices do look pretty cool and according to PayScale, 86% of Google employees say they are either extremely satisfied or fairly satisfied with their job.
Why?
Because they love the atmosphere they work in.
Atmosphere is more than just music, lights and décor. Its about people. Just like office culture is more than just how an office looks, it's about how it feels.
At its roots, office culture is about employees sharing the core values of the company and believing in not only what they are achieving, but also what the company is achieving as a whole.
According to the Corporate Leadership Council, "engaged and satisfied employees feel a profound connection to their company, and are driven to help their employers succeed."
Now, we're not promising you that these 3 Easy Ways to Create a Fun Office Culture are going to magically make your offices like Google overnight. But we can promise that you will leave here feeling a little inspired to make some changes to your workplace.
1. Create Fun Workspaces
The best thing you can do to improve your office culture is to create a space you love to work in.
Colourful office screening or office workstations can go a long way to brighten up the overall atmosphere.
But there are a few simple and more cost-effective things you can do around the office:
Open windows and blinds for natural light
Add some greenery with plants
Add tasteful office decor
Hang inspiring and meaningful quotes or artwork on the wall
Purchase some board games for the break room
Purchase a pool table, radio, foosball table or a Wii for the breakroom
Host a bowling or virtual golf championship and challenge your co-workers.
Provide occasional treats in the breakroom (make sure you provide healthy alternatives too)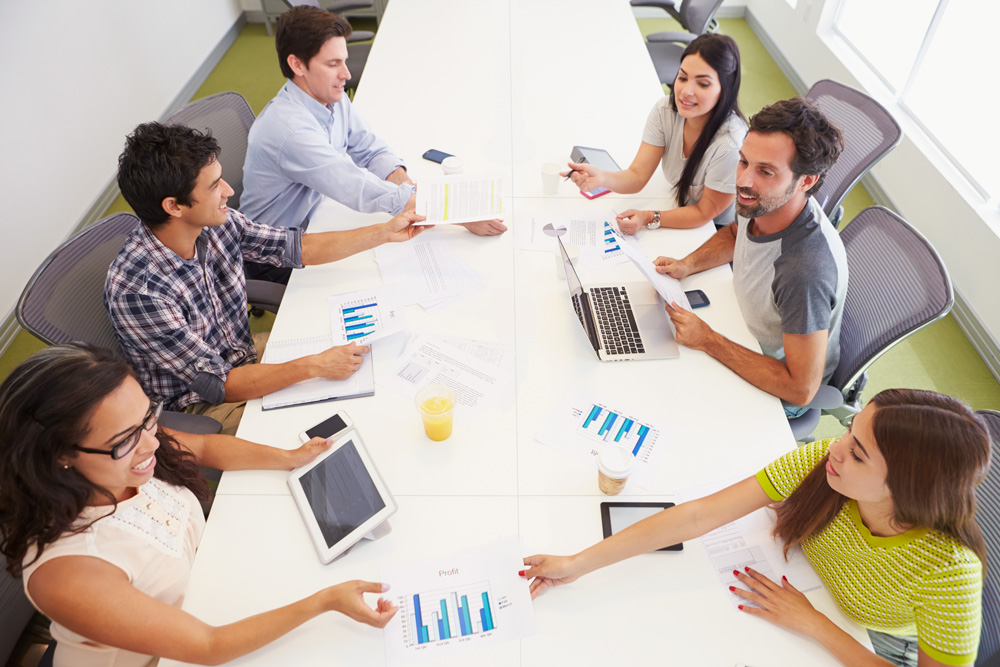 2. Encourage Collaboration
Collaboration is all about team work and effective collaboration can help move the company as whole towards its goals.
But how do you encourage collaboration in the workplace?
Play to everyone's strengths and assign them roles that will make use of their individual skills.
Reward both individual and team's accomplishments regularly
Encourage employees to express their ideas in meetings and planning sessions by brainstorming on mobile whiteboards or whiteboard walls.
When tackling difficult projects, encourage your team to view them as obstacles that can be tackled rather than seemingly impossible tasks with a deadline. This helps nurture a 'can do' attitude.
Rearrange your office layout in configurations that help foster communication and collaboration, whether that means having shared workstations or adding pop-up lounge areas and informal meeting areas, you'll create a buzzing office culture that thrives on collaborative spaces.
But you can't rely on just changing your office layout alone to change a company's culture. Learn more about How To Improve Workplace Collaboration here.
3. Bond Outside of the Workplace
Allowing your team time to bond outside of the workplace creates opportunities where they can get to know one another in a more casual setting.
Organising group outings doesn't have to be strenuous or even that expensive. It can be as simple as going out for a quick breakfast before coming into the office, joining a gym together and going for a run, or meeting up at a bar for happy hour on a Friday afternoon.
Make sure you let your team members plan the activity, the last thing you want is 'mandated' fun.