Workplace Health & Safety (WHS) is no joke. You may have also heard it referred to as Occupational Health and Safety(OH&S). The WHS requirements and legislation you are required to meet as a business will depend on the state or territory you are in as well as your industry. So, make sure you find the WHS authority relevant to you.
Why is it important to you as a business owner?
According to the Australian Government, creating a safe work environment is a legal requirement and critical to the long-term success of your business.
The Benefits of Workplace Health & Safety Include:
• Maximised employee productivity
• Minimised injury and illness in the workplace
• Better staff retention
• Ensures you meet your legal obligations and employee responsibility
• Reduced costs for injury and workers compensation
Reduced costs?
If that last benefit got your attention, let me break down some " Australian Workers Compensation Statistics for you.
In 2015-2016 there were 104,770 thousand serious Australian workers' compensation claims made.
• Compensation claims made from work-related injury and diseases cost the Australian economy as a whole $61.8 billion.
• The three occupations with the highest rate of serious claims are Labourers, Machinery Operators and Drivers and Community and Personal Service Workers.
• The three industries with the highest rate of serious claims are Agriculture, Forestry and Fishing Manufacturing and Construction.
• Across the age groups, workers aged between 45 and 54 were more likely to make a serious claim.
• Of all serious claims, 10% were due to Diseases and 90% due to Injury and Musculoskeletal Disorders.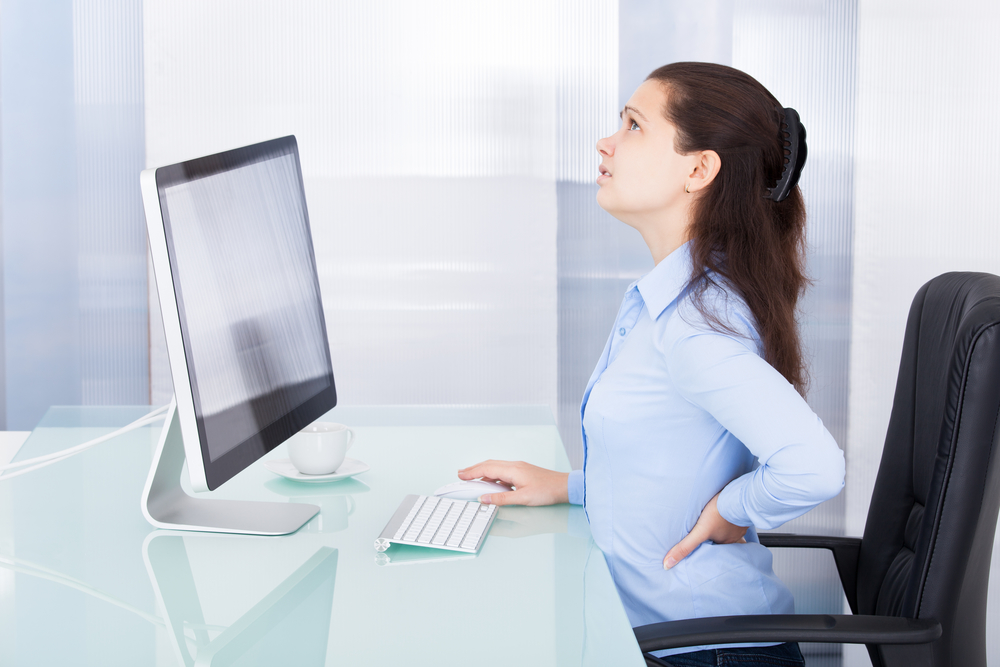 Providing an unsafe and unhealthy environment for your employees is not only detrimental to their health and safety but can also result in you having to fork out thousands of dollars in compensation claims.
How much could you lose? Well, in 2015-2016 business owners lost $11,800 for each male employee that submitted a workers' comp claim and $9,500 for each female employee.
Those numbers are on the steady rise.
In fact, the median compensation paid for a serious claim rose by 112% from $5,200 in 2000-2001 to $11,000 in 2014-2015.
That's not all!
It's not just your employee's health that's affected. The average working time lost was 5.3 weeks for male employees and 6 weeks for females.
Not only are you losing money, you are losing the time and work that those employees would have put in.
Take Care of Your Employees Physical Health
It might surprise you to learn that 91% of claims from males and 87% of females are a result of serious injury and musculoskeletal disorders. In fact, 43% of total claims in that category are from traumatic joint/ligament and muscle/tendon injuries (Ouch).
If you have ever suffered from back pain at work, whether it be lower back or upper back pain, you're not alone. Back pain accounts for 39.3% of bodily injuries and it is the most difficult to fix.
What Can You Do?
Invest in Ergonomic Chairs for your Employees – Choose ergo chairs that feature lumbar support, height adjustment, back height adjustment and seat adjustment to ensure employees are fully supported.
Invest in Standing Desks or Sit-Stand desks for your Employees – A 2011 Study revealed that employees who use standing desks reported reduced back pain, more energy and better concentration.
• Encourage Walking Meetings – According to the Australian Health Survey (2014–2015) only 55% of Australian adults meet the recommended level of physical activity (150 minutes of moderate activity or 75 minutes vigorous activity per week). Any extra steps you can get into your workday count.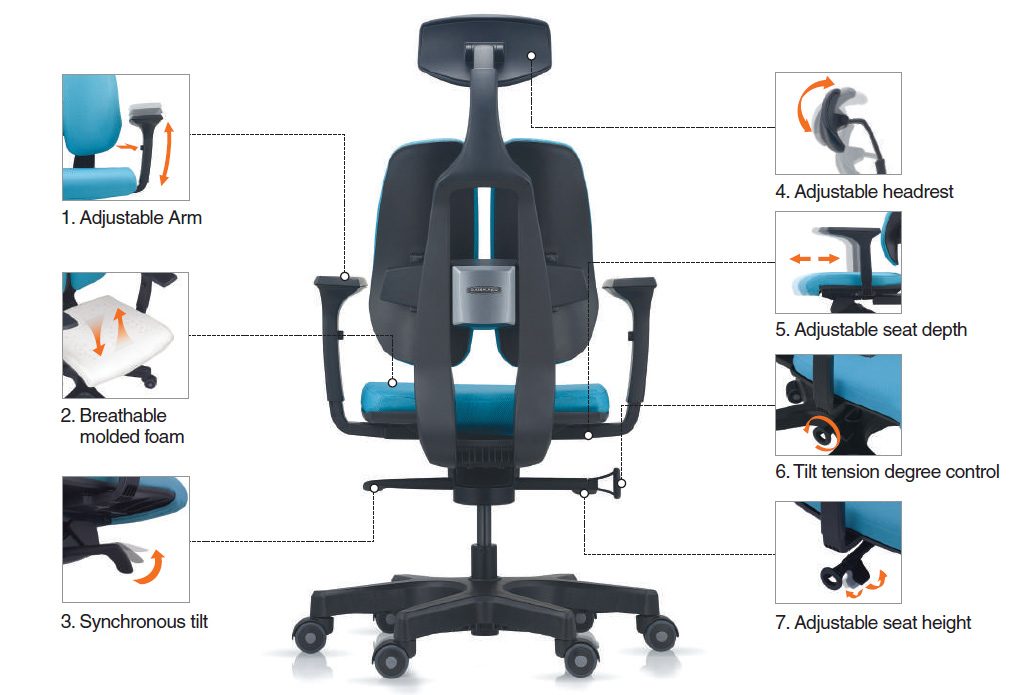 Take Care of Your Employees Mental Health
According to an ABS Study 45% of Australians between the ages of 16-85 will experience a mental health issue in their lifetime. Overall, 21% of employees report that they have taken time off work due to feeling mentally unwell in the past 12 months.
Female employees are also likely to submit a serious claim due to mental disorders at 10% compared to men at 4%.
What Can You Do?
Create a fun Office Culture – Introduce colourful workspaces, natural light, greenery and tasteful décor into the office or provide healthy treats, a pool table, foosball table or Wii for the shared breakroom. For more ideas on creating a fun office culture, check this blog out (internal link).
Give your Employees better Work-life Balance – Offer flexible workdays where employees can start earlier and finish earlier, so they have more free time to spend with their loved ones. It's not just up to you to give your employees better work-life balance, here are some useful tips just for them (internal link).
Avoid Overworking your Employees – Long hours, heavy workloads and unrealistic deadlines are a sure-fire way to stress out your employees to the verge of a breakdown.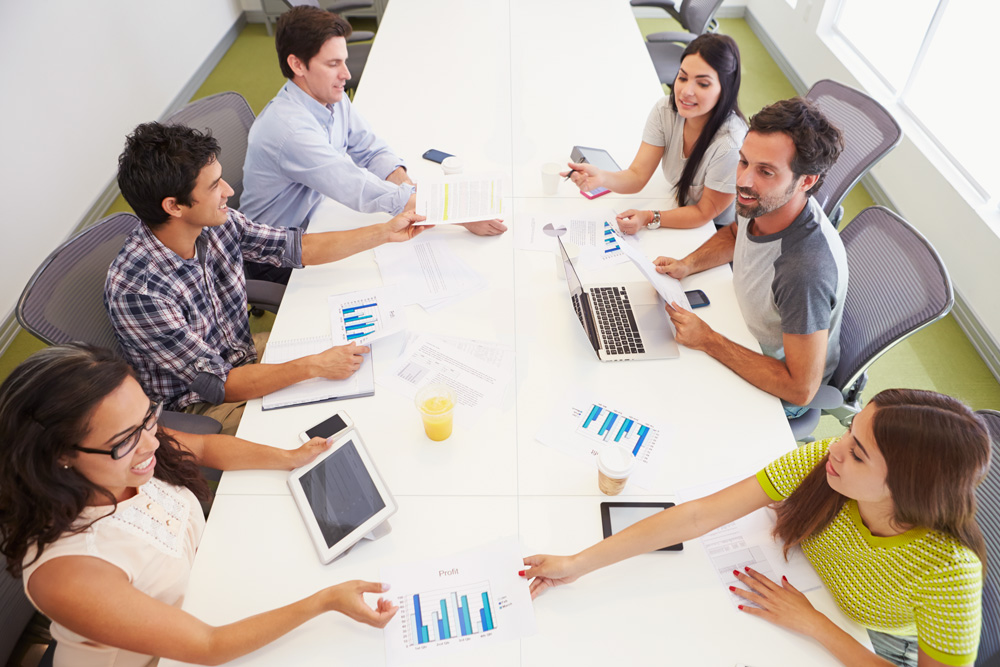 Think About Your Office Design
Office design plays a huge role in fostering a successful workplace. From designing spaces that offer better collaboration or communication to creating a well-designed centrally located communal areas.
When we think about active office design, we often think standing desks and multiple stairwells. While both of those are instrumental in helping employees get more physical activity into their day, you might be surprised to learn that poorly designed work areas, air quality and lighting can have on on your employee's health and well-being.
What are the problems?
• Poor lighting can result in Headaches, Eye-strain and Tiredness – Natural lighting from big windows has been shown to improve productivity, moods, creativity and reduce stress.
• Poor Air Quality Negatively affects Oxygen Levels – Install air filtration systems and choose furniture that doesn't contain harmful amounts of formaldehyde that your employees can breathe in. Look for the E0 Certification. Find out more about Certifications here (internal link).
• Isolated Work Areas Close People Off from One Another – Activity-based work areas, shared kitchens and lounge areas encourage positive interaction and make it easier to share innovative ideas.
At the end of the day, the message is clear. If you look after your employees, they will look after your business.
If you're ready to create a better workplace for your employees but find yourself short on time or ideas, you might want to look into consulting an expert. Our Furniture Consultants will help you every step of the way.
Visit Safe Work Australia for more information on workplace health and safety and statistics on workplace injuries.