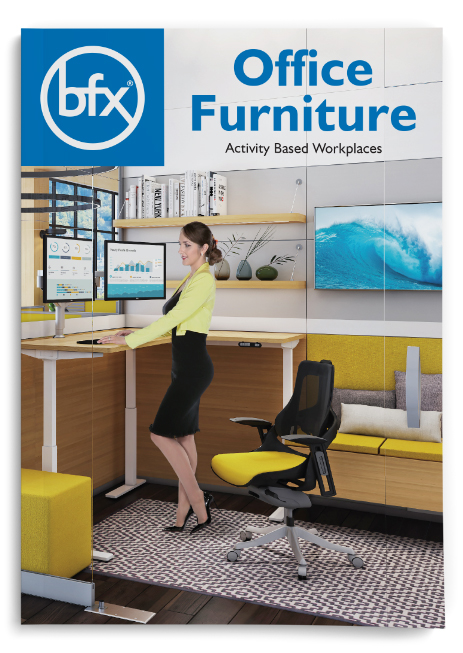 In this Catalogue you will discover:
The 4 types of Activity Based Workspaces
Inspiring and innovative office designs
Our huge selection of fabrics and board finishes 100s of industry leading products
'The 7 Benefits of Activity Based Workspaces' Research Article
Innovative workstation screening configurations
Our extensive E0 and DET certified product ranges
Unlock Activity Based Working In Your Office
Activity Based Working is all about you and your workplace, it's about people, place and technology working together in a more productive and enjoyable way. ABW allows employees to transition to different spaces throughout the day depending on a particular task or need.
You work together in Collaboration Spaces, share ideas in Communication Spaces, concentrate in Focused Spaces and you take a break in Revitalisating Spaces. Throughout the work day you think differently depending on the task. Why shouldn't the environment you occupy think differently as well?
Get a Copy of the Catalogue Delivered
BFX's desk design layout is now the standard for all future Youi Insurance fit-outs. It was delivered on schedule without a single glitch.
Delivery of the furniture ran smoothly with tiered deliveries for each floor… room numbers on each piece of furniture was also the key to manage the fit-out of each room.
The feedback from staff has been exceptionally high. The product range and price was extremely competitive.