The integrity of our social responsibility and the intent of our corporate responsibility drives our vision for creating sustainable learning and work environments.
At BFX we are dedicated to ensuring our products are environmentally friendly, sustainable and we play our part in reducing the amount GHD emissions released into the environment.
We are committed to pursuing the highest standard of environmental sustainability in our products. Our goal is to conserve the environment for present and future generations.
Environmental Values
Our commitment to our environmental values are promoted and reinforced by senior management through the  implementation of environmental management programs.
The economical reduction of waste and emissions are implemented in our manufacturing process as well as the selection of raw materials.
The continual improvement of our processes is maintained through the regular assessment of our environmental impact as well as the implementation of appropriate technology and environmental management practices.
All statutory and company environmental regulations are strictly observed at all levels.
We are dedicated to providing ongoing communication and education to our with employees regarding their own environmental impact.
We recognise that as designers and manufacturers, we have a responsibility to present sustainable products and spaces to the end-user. Consequently, we are one of Australia's leading innovators and designers in Education furniture and learning spaces and renowned for our intelligent and creative furniture.
BFX products are designed and manufactured in facilities certified or meeting ISO 14001 environmental management systems. BFX Furniture's quality and environmental management system is independently certified to standards AS/NZS ISO 14001 and ISO 9001.
Product Stewardship
BFX is committed to enforcing a sustainable product stewardship program, under which all products manufactured by BFX can be returned through the selected distributor for recycling at the end of the products life-cycle. 
The returned products will undergo assessment to determine the appropriate course of action in terms of ensuring the products continued sustainability through re-use, recycling or re-purposing applicable components and parts in order to minimise our environmental impact.
Supplying Furniture Constructed from E0 Board
The vast majority of our products are constructed from E0 Board. Laminex EO is medium density fibreboard (MDF) that emits a level of formaldehyde well below the workplace exposure limit set by the National Occupational Health and Safety Commission.
Formaldehyde is a colourless strong smelling, naturally occurring gas which at high concentration, can cause eye, nose and skin irritation. Some people are very sensitive to formaldehyde while others are for the most part, unaffected.
Products that meet the E0 formaldehyde standard set by The EWPAA (Engineers Wood Products Association of Australasia) have less than 0.04 formaldehyde parts per million (ppm).
Laminex EO is a commercially viable & environmentally friendly product. Our E0 range is manufactured in Gympie on the Sunshine Coast, Queensland. BFX is committed to ensuring the indoor air quality of classrooms and workplaces remains clean and safe.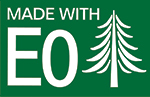 E0 Board
Board Manufactured To Comply With Very Low Formaldehyde Emission Level E0​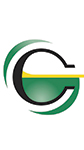 No Volatile Emissions​
Keeping Australian Classrooms & Workplaces Healthy TESTED & CERTIFIED BY CETEC​
Sustainable
Company
AS/NZS ISO 14001 Environmental Management System CERTIFIED BY CACS​