Read the Full Interview Below
BFX went behind the scenes at Stella Maris Catholic Primary School. 
Grade 5 teachers Andrew Fellows, Larissa Livermore, Cassandra Scott, Courtney Morgan and Anthony Graham to document the process they and their students went through to design their own classrooms, with a little help from our BFX 3D Room Planner.
What Kind of Activities Did the Students Do?
"We got them first of all sort of looking at what the floorplan was like in here and then we got them to recreate that."
"So we took a bit from our maths curriculum got them to recreate it on the BFX website so they could actually see 'this is the space that I have to work with' and 'this is how things are going to fit'. What furniture do we already have that we can put that in? What new furniture would actually fit in that particular space and how it would work?"
– Cassandra Scott, Grade 5B Teacher
"It was actually the type of furniture they chose was real life so they could actually put it onto their plan and see how it would actually look. Which is really good for us because sometimes when you're doing a project it isn't as authentic with that and using that Planner definitely help them to visualize what it should look like"– Courtney Morgan, Grade 5D Teacher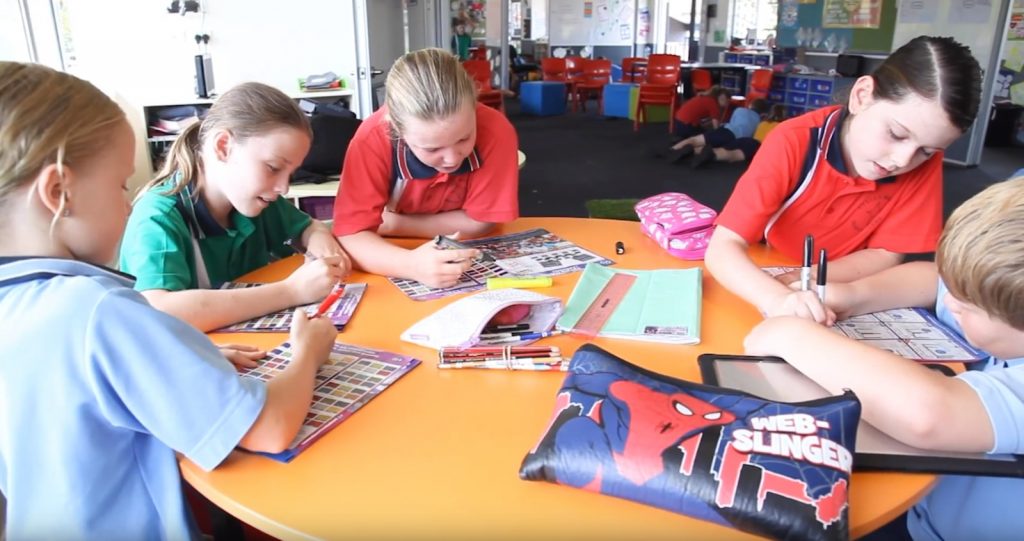 Why Get The Students Involved?
"Doing the designing and furniture and everything that Larissa was saying earlier about taking ownership for the space." – Larissa Livermore, Grade 5E Teacher
"We got the kids involved because we saw it as a great opportunity being in the new learning space. 
We saw that it opened up many areas of the curriculum to make the learning real for the students and to allow them to be really motivated, being the beginning of the year."
Shop A Full Range Of Collaborative Learning Furniture
"So because it's brand-new, and we haven't been in these classrooms before either, we were like 'we can plan it and we could design it how we want to be done'. But at the end of the day it's about how the kids learn and how they learn best."
"So getting them involved made it real life it made it authentic. Taking ownership and then sort of talking to them. It was fantastic to see them picking it up and we went through sustainability and how can we persuade somebody to do something." 
They were talking about budgets and then talking about the environment and they were learning all these new skills as to 'what is their number one priority?' 'What do we need? what do we want? And how are those two things different? What can we actually afford to get that's going to be helpful to our learning? Not just what's going to look cool or pretty but it's actually going to help us learn – Cassandra Scott, Grade 5B Teacher
"Then there was a really big discussion about warranties which I think was really good because a lot of kids didn't know what warranties were and the fact that they were looking at catalogues saying 'this one's got seven' 'this one's got three we're getting value for money'….. and there was just some really amazing discussions" – Courtney Morgan, Grade 5D Teacher
"Now I guess they were pretty critical in the way that they were sort of analytical in terms of what they'll pick and also problem-solving. They're working well with people they probably never worked with before and that was really one element within this whole process; that the students are able to work with a number of different people and different skillsets and to have an overall goal – redesign the whole classroom" – Anthony Graham, Grade 5A Teacher
Shop A Full Range Of Collaborative Learning Furniture
"They really got to choose what sustainability they were going to learn
most about. So we broke it up into economics. Whether this furniture
was economically sustainable whether it was environmentally sustainable, socially and sustainable to their health."
"So they got to kind of learn about what those sustainabilities were and break up into what they are most interested in as well."
"They really took ownership and then they played on those sustainabilities and brought it back to their group so they were looking at that item of furniture from all different angles to make sure that it really was a number-one priority and it did meet all of the different sustainabilities in their group too." – Larissa Livermore, Grade 5E Teacher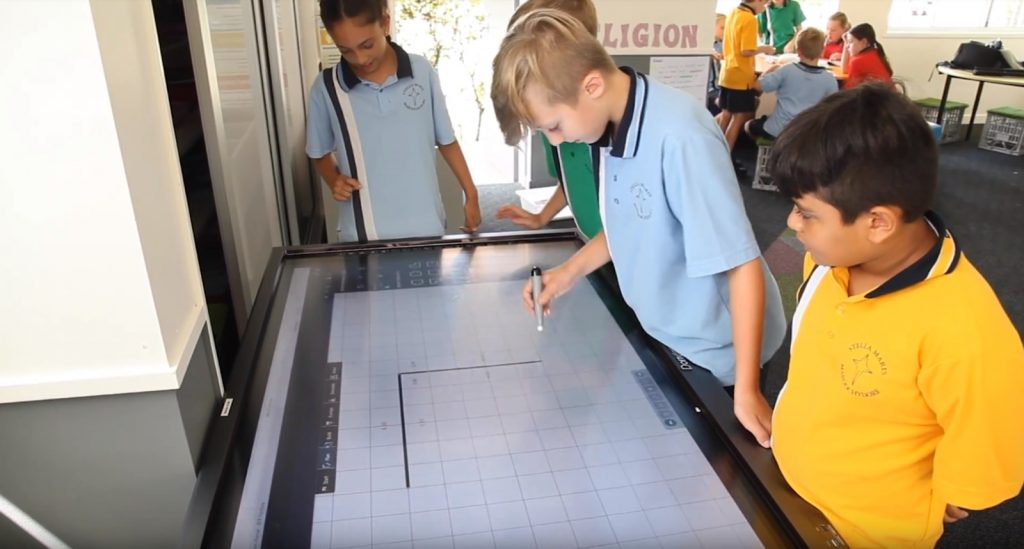 What Furniture Did You Need?
"So it can be used for independent learning can be used in small group work and obviously there's over 100 kids in grade five and there's times we want to get them all together to model a lesson or to release some more information." 
"Not only does the furniture have to work but it has to fit in with our three rooms together and our two at the far end of the building. I guess a big thing with the furniture was being able to be moved easily to recreate spaces quickly, adjustable for different heights, different sizes but also to have furniture that links back to that warranty that's going to last for years and years" – Andrew Fellows, Grade 5C Teacher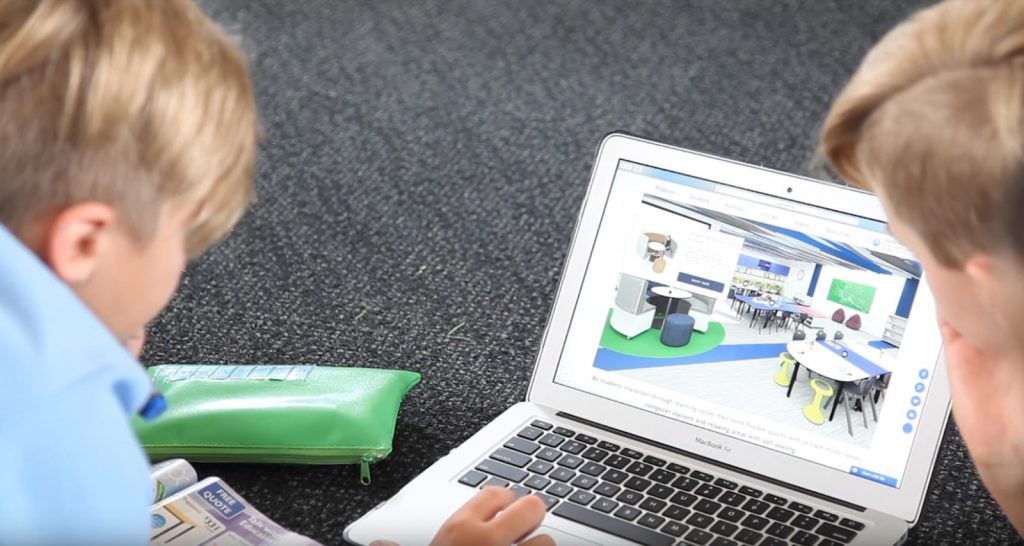 Why Make The Switch From Traditional Classrooms?
"At Stella Maris, for this year five project we were focusing on moving away from the traditional ways of classrooms usually been set up." 
"Allowing the kids to work collaboratively together and be able to be in a space that includes all learning types and allows them to choose how they learn and what's best for them. Which is not set up in rows or everyone has to have a seat it's being flexible knowing that the way I learn is how I'm going to learn best" – Courtney Morgan, Grade 5D Teacher
"…About how this isn't going to be a traditional classroom, this is not going to have desks and chairs and sitting in rows. With that there was a lot of Education with both parents and students about the use of the furniture and how it's going to be used."
"We had to do a lot of teaching to the students about 'if I'm using this particular piece of furniture then I know that this is for group work or being independent'. What the behaviors went around that and what the expectations are when using that piece of that furniture as well" – Larissa Livermore, Grade 5E Teacher