Start Designing
Your Future Classroom Today!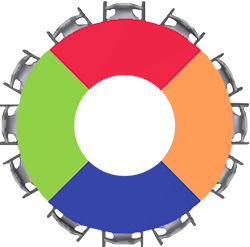 Are You Ready to Design Your Dream Classroom?
See our very best education furniture with 100's more coming soon.
Visualise your classroom like never before.
In a matter of minutes, The BFX Room Planner lets you draw your classroom to scale, furnish & decorate.
You can even save your design and share it with your colleagues, friends or students.
Why stop at your dream classroom?
Let your students design their own.
Start creating Future Focused Learning Spaces Today!
Step based Design Flow 2:00min
How to Draw a Floorplan 2:00min
Tools and Settings 2:00min