This is part 1 of our new Furniture Testing & Safety blog series. At BFX Furniture we are dedicated to ensuring we deliver high quality, safe and fully tested furniture for the Australian education environment.
School furniture is not only a vital part of your school's appearance, atmosphere and as recent studies have shown, your student's learning, it's also an investment for years to come and should be carefully chosen.
But how do you know you're making the right choice? Besides the colours, fabrics and the actual furniture pieces themselves, you should also consider the standard of safety, quality and warranty of those products.
How do you know your furniture is safe?
The only way to really know how safe your student desks and chairs are is to ensure they have been properly certified and tested to Australian Standards.
At BFX Furniture we have the most tested products in Australia under the standard AS/NZS 4610 specific to Schools.
Each product is subjected to extensive testing procedures for safety, stability, durability, flammability, strength and rated load capacity and holds the certification for a period of 3 years.
By which time the products are then subjected to follow-up testing to ensure its continued standard of quality and performance.
How do you know that your furniture is high quality?
We all wish we had a limitless budget to purchase everything we want. If your school has a strict budget, getting the best value for money is extremely important. Ultimately, the furniture you purchase should be able to withstand the demands of the everyday classroom and its students.
Student Desks
Look for desks that have a frame constructed from high tensile steel and table top made from E0 Board, ensuring that the air quality in your classrooms is safe and toxin free. Scratch resistant, easy to clean and durable materials are also important qualities to look for.
Student Chairs
With two dozen body types and ages in one classroom, choosing just one type of chair can be a challenge. If your students are uncomfortable, fidgeting and distracted in the classroom, chances are they are sitting on a poor-quality student chair. Student chairs that have been ergonomically designed will ensure your students are comfortable and supported throughout the school day. The curve of the back as well as the flex are key features to look for. The best student chairs are stackable, lightweight and come in a range of different sizes and colours to choose from.
Top Tip: Check with your chosen furniture supplier for quantity discounts.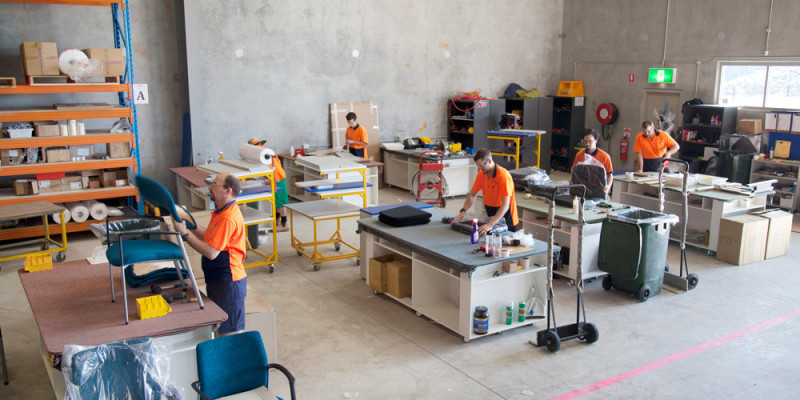 What should you look for in product warranties?
As you probably know, school environments can be demanding on furniture. Ideally you want a longer warranty, one that will serve you well down the track from 5-7 years or even 10 years.
Here's a quick check list:
Always always always read the warranty and terms and conditions before you commit to buy the product.
Always check what dates the warranty begins and when it expires.
Always make sure the company will take repairs, replace the items or refund.
Check if any parts or types of repair are excluded from the warranty coverage.
Inquire if shipping costs will be involved in sending items away for repairs.
Always buy from trusted sellers with a good reputation and reviews.
Save all the receipts, warranties and file them somewhere safe.
Avoid misuse of the product or you may void the warranty.
You will be reassured to know that the vast majority of our Education furniture items are covered by an impressive 7-year warranty.
We hope you found these tips helpful and informative. A lesson learned is knowledge gained. Be sure to look out for part 2 in the next few weeks!