Phase 1 of BFX's Sunshine Coast warehouse construction is completed and in operation.
The two tilt slab concrete warehouses are located in Yandina's industrial estate just of the Bruce Highway on 15,000 square meters of land.
Warehouse Building 1
2000 square meters
Office space for 30 people
40 on-site staff car parking spaces
Storage for 600 pallets of furniture

Warehouse Building 2
2000 square meters
15 on-site car/truck parking spaces
13700 Cubic Meters/ 2200 pallets of furniture storage space.
5 Trucks can be loaded simultaneously
Double reach multistory stacking
New state-of-the-art Crown RMD6000 forklifts
The new facility will allow BFX to keep a larger range of products in stock and ready for Quickship.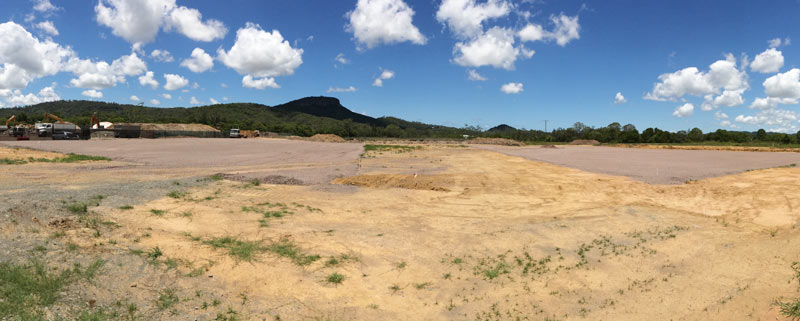 Before
BFX secured a prime location of land in Yandina's industrial estate.