BFX was proud to donate $11,000 worth of furniture including chairs, bean bags, storage trolleys and adjustable height tables to Queensland's Centre for Perinatal & Infant Mental Health.
The Channel 9 Telethon was broadcast live on Saturday the 19th of November and raised $12.3 Million for the Children's Hospital Foundation. Hundreds of Queensland children are helped by the Children's Hospital Foundation every year through both their direct support for families during hospitals stays and also fundraising for world-class medical research and care.
The mental health of children is vital to their recovery and post care. BFX Furniture is proud to have been involved in Triple M's Marto and Ed's biggest Lend-A-Hand yet!
The radio hosts put a call out for volunteers to donate their time and effort to renovating Nundah Cottages, home to the Queensland Centre for Perinatal and Infant Mental Health. Over 100 local businesses, tradesmen, designers answered. Even 2015 Ex-Block contestants Ayden and Jess, Hogan and Michael, and Carlene Duffy got on board.
Their vision is 'for every sick child to have the best possible health care, with access to world-class research and clinical treatment in a healing environment.'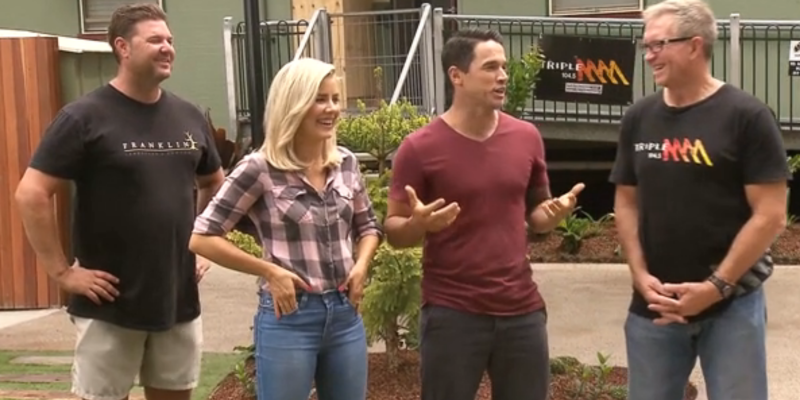 The 10-day all out renovation and makeover resulted in four new clinical rooms for staff-run therapeutic groups, a new playground, and sensory garden. Completely transforming the space into a brighter, more fun and interactive hub for families and kids recovering from mental health trauma.
Nundah Cottages offers a free and confidential service specialising in the treatment of infants, children and youth up to 18 years of age experiencing or recovering from mental illness. The full range of mental health problems catered to by Nundah's team of mental health professionals include anxiety disorders, emotional disturbance, self esteem problems, eating disorders, social difficulties, psychiatric illness and related family problems.
Renovating Nundah Cottages with a value of over $380,000 of supplies and labor has helped the Children's Hospital Appeal smash their goal to raise over 11 million dollars.
This mammoth two week build saw more than 83 suppliers and contractors donate over 800 hours of labour to very special renovation.
All up the 2016 Telethon raised a whopping $26,290,154 to help sick kids.
Surpassing last year's record breaking $25,854,524. The televised program on Channel 9 was jam-packed with entertainment and shared the stories of some extraordinary kids and their families.
Kids like 2 year-old Mia diagnosed with Leukaemia. Mia has since endured multiple surgeries including numerous lumbar punctures, and has been very sick many times due to the chemotherapy she needs.
Mia has been through some difficult procedures and the Children's Hospital Foundation's research into childhood cancer has been crucial to helping her in her fight.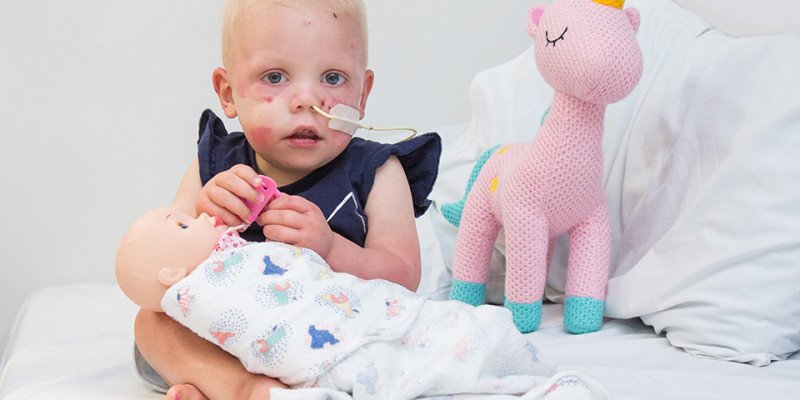 Thanks to research into childhood cancer, doctors at the children's hospital can now accurately measure how many cancer cells are in Mia's blood at each stage of her treatment. This became vital knowledge for Mia's doctors when, after just eight days of chemotherapy, her blood test showed she needed more intensive treatment.
This adjustment to Mia's treatment is now making a big difference to her recovery. If this hadn't been detected by doctors early, Mia's health and recovery would have been at far greater risk.
During her long hospital stay, Mia enjoyed music therapy, a service funded by the Children's Hospital Foundation used for distraction and play during treatments.
When communities band together for a common cause every little bit makes a difference. So why not make a big difference in someone else's life?