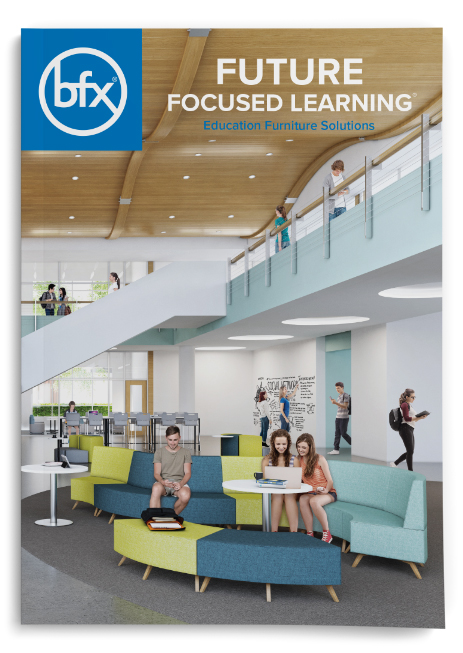 In this Brochure you will discover:
'The Continental Shift From Traditional Classrooms of Old To Future Focused Learning Spaces' – Research Article by Anne Knock
'A Shared Vision for Growth: One School's Journey to Flexible Learning Environments' – Case Study
'Ring The Bell' – Research Article by Dr Peter Webster
Sneak Peak of an Amazing AudioArt Installation
Our Massive Range of New Products
Over 50 Future Focused Learning Zone Packages
New fabric ranges and much much more!
A Future Focused Learning approach encompasses the future skills students need to succeed.
Build upon the existing foundation of pedagogy in your school.
BFX Furniture is much more than just a furniture supplier — We are dedicated to helping you every step of the way.
No matter how big or small the project. You can expect nothing but professional service from our specialist consultants, as well as our delivery and installation team.
I love the way the furniture looks. We have never had any furniture even remotely like it in our library before, and the students are thrilled.
Thank you both for your professionalism and rapid responses to any questions I have had. BFX has been a pleasure to deal with and I am sure that is due in large part to you and all the team..
Thank you for walking beside us as we chose the furniture for our new Resource Centre and Hall. The furniture is functional, and the bright colours make a positive impact on the learning environment.
Very impressed with the delivery of the furniture to Oakey State School. Thank you to BFX and a special thank you to the company that delivered the furniture. Great job
Essentially, BFX "got" our vision for creating 21st Century Learning Environments, and were of invaluable assistance in the detail of achieving this vision.
---

Get A Hard Copy Delivered

---

View the catalogue online