In the education world, we often hear the term 'student centered classroom' and many educators agree that in the ever evolving 2st century, how we teach and how students learn should evolve too.
So, what is a student centered classroom? Is it just student directed instruction or implementing student centered lessons or activities? At its core, student centered learning gives students the power of choice and gives them responsibility over their own learning.
It can be an uphill battle trying to motivate students and get them engaged in their learning. One of the simplest ways is often overlooked: involving them in setting up their own classroom. Studies have shown that the learning environment alone can contribute up to 25% of the educational development of students, so it's a good place to start.
What would happen if teachers didn't spend the weeks before the school year begins designing their classroom and instead invited students to do it?
Something amazing…
Students become intrinsically motivated to learn because they themselves have invested in the learning environment.
Students collaborate, brainstorm and work together towards a goal.
Students share their ideas and their individuality is acknowledged.
Students transition from passive to active learners.
The process creates greater ownership of the space and encourages responsibility.
Teachers spend less of their time setting up the classroom.
Those are just some of the benefits of letting your students design their own classroom. Imagine how their communication, collaboration, thinking and problem-solving skills will grow by implementing a full student-centered learning regime. But, baby steps. Let's begin with the classroom.
So, how do you get started?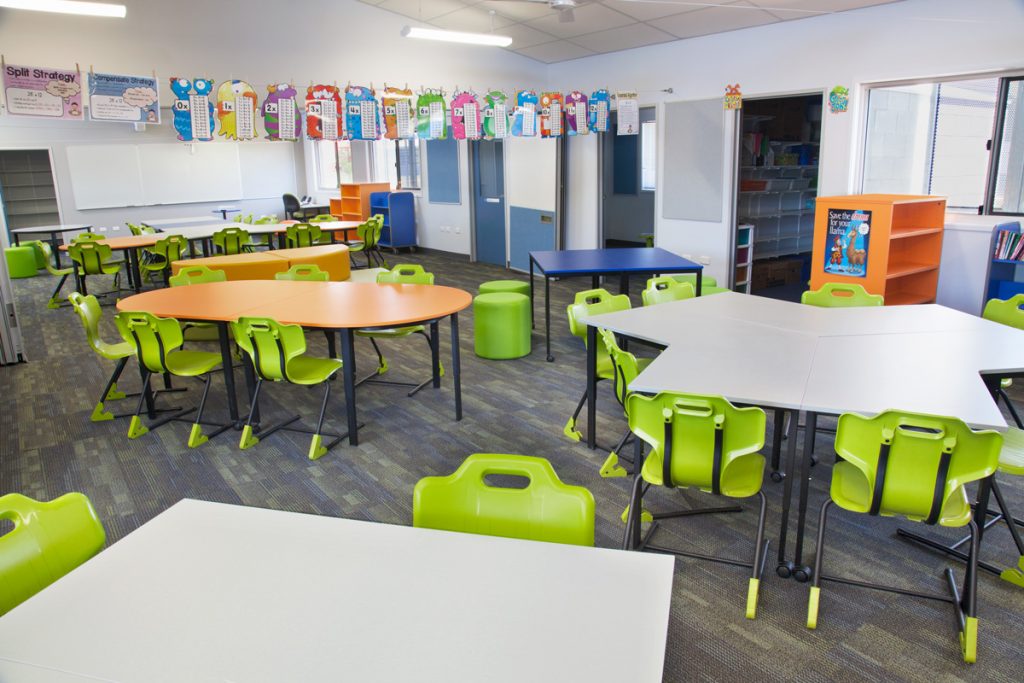 1. Start Fresh
Letting go of control is the first step to creating a student centered classroom. Student should walk into the room and think, 'this is our space'.
Start with a full declutter of old things from the previous year. Throw out old markers that no longer work, recycle old charts and artwork. Declutter storage bins and give the classroom a good spring clean.
Out with the old, in with the new!
Starting with a blank canvas opens the whole room up to the student's imagination. The teacher will still be involved, of course, guiding their students and giving suggestions but ultimately, they kids will drive the change. The students could even help with the decluttering process or the teacher could go it at alone before the school term begins.
2. Brainstorm With Your Students
Let the students have their say. Break out the whiteboard markers and get brainstorming. Start broadly, ask the students what they believe should the classroom environment make them feel? Happy, safe, respected, listened to, excited, optimistic?
The students should then should come up with ideas about what a good learning space needs. Have the them consider possible spaces or zones that might be needed for various tasks or activities. Does the classroom need a reading corner, storage, soft seating sections, group spaces or individual spaces?
Discuss what kind of furniture they believe will help them rearrange the space into agile yet comfortable learning spaces.
The furniture should be:
Movable
Lightweight
Modular
Height adjustable
Space saving
Multi-Purpose
Comfortable
Supportive
You could even brainstorm possible colour schemes or themes like a rainforest jungle theme, space adventure or under the sea theme. These discussions are essential and set the tone for the next step.
Top Tip: Mix and match seating! Combine traditional student chairs with self-balancing stools, ottomans and balance balls for a more active seating environment. Make sure you include some comfortable bean bag chairs in your reading corner.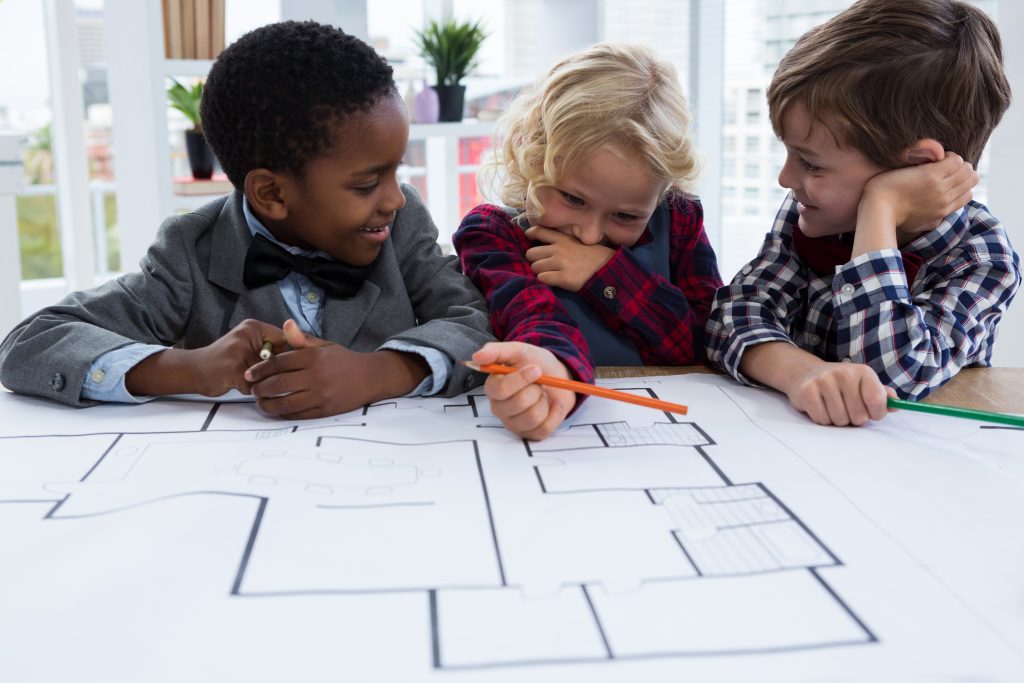 3. Let the Students Design the Space
Have the students work either as individuals or small groups of 3-4 to create their very own design for the classroom, drawing on what was discussed in the step above. You could even create teams to work on different sections of the classroom. They can either draw a floor plan on paper or use technology to visualise the space. For some classrooms that might mean using tablets or computers to gain access to online tools.
Our BFX 3D Room Planner is an excellent tool that gives students the power to draw the room, place furniture and share their creation with their friends and teacher. The Room Planner is easy to use and fun! Students can work on an iPad using the app or the web version.
Have each team present their design and allow the whole class to vote on their favourites. Once the winning design has been agreed upon, it's just a matter of making the space a reality.
4. Make the Space a Reality
Once permission has been obtained to purchased new furniture or your old furniture has been re-purposed to make it more functional, it's time to let the students rearrange the space.
As referenced in 'Flexible Classroom Design And Its Effects On Student-Centered Teaching And Learning', Paul Cornell says that "furniture needs to be more comfortable, adjustable, intuitive, reconfigurable, technology-capable, compressible, and attractive,". As such, furniture arrangements should also be student-centered in order to adapt to each individual student's choice and their "learning objectives".
The arrangements should be agile and functional enough that the desks and tables can easily be reconfigured to make different group settings, individual settings and nooks.
Encourage the students to move the furniture around themselves and utilise every area possible. Not only does this get students up and moving, they'll be delighted to see their very own design come to life.