On the 11th of August 2017, we hit a new business milestone. All staff and the media turned out to celebrate the opening of our new manufacturing facility.
We were delighted to have Mayor Mark Jamieson officially open our brand new 7500sqm manufacturing facility in Yandina with a ceremonial ribbon cutting. The facility represents a $30 million investment in our future, as well as the future of manufacturing and economic growth on the Sunshine Coast.
The event was attended by all staff at the Yandina facility and had ample media coverage from WIN News, 7 News, View News Sunshine Coast, The Sunshine Coast Council and The Sunshine Coast Daily. Which you can still catch the coverage on our and their respective Facebook pages.
After 30 years and 6 facilities in the Yandina area we celebrate the growth of the business whilst also remembering our humble beginnings.
Our company founder and chairman, Denis Moore, expressed fondly in his speech.
"We've kept our business in the Sunshine Coast Hinterland because ultimately this is where I wanted to live and wanted my kids to grow up, and even 40 years ago it was somewhere I could see had the potential to grow and provide education and job opportunities in the future."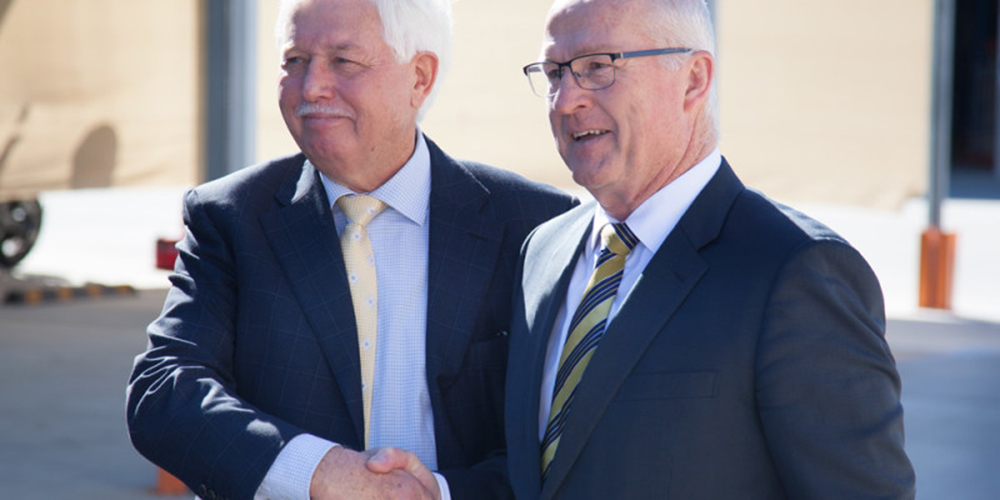 It's really invigorating to see how far we've come as a company and how far we can go. From investing in a dedicated team of over 120 staff located in Yandina, to our expert sales consultants and project managers operating across NSW and Victoria.
We are proud to do our part to increase employment opportunities on the Sunshine Coast for locals.
In lieu with this, Denis Moore also announced the next stage of the company's expansion. Another 5000sqm warehouse to adjoin the new 7500sqm manufacturing facility.
The development application is currently in the council approval stages. Following approval, the construction is predicted to start next year and expects to bring the total staff at Yandina to over 200 by the end of 2018.
It's important in times of change and growth to remember why we do what we do. We've got to be talking to the educators and the students, the end user, to meet their needs." said Denis Moore, because at the end of the day that's who benefits.
"That's where the difference is made. In classrooms, all across Australia. In teachers shaping the lives of our children. We are passionate about providing learning environments in which our children can grow and develop the skills they need to join the work force. They are the future as much as we are."