St Nicholas Catholic Primary School
St Nicholas Catholic Primary School was established in 1876 in Tamworth, New South Wales. The Catholic parish school hosts over 500 students and is committed to fostering an educational environment built on a love of learning, personal development, community and shared faith.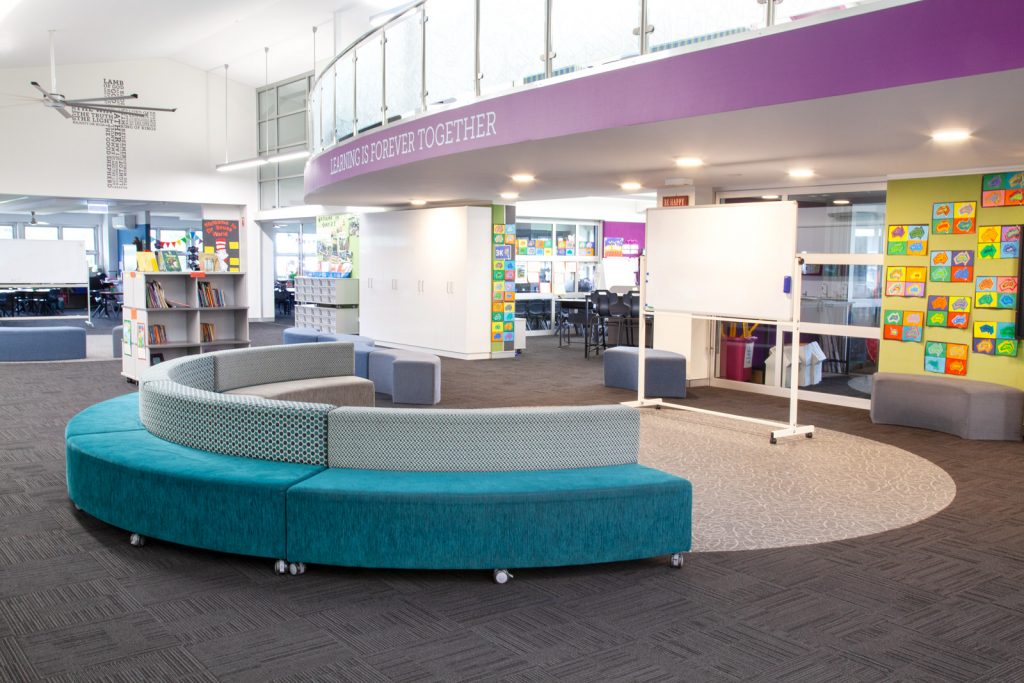 The vision was to create a cohesive space that aligns with the students' and teachers' needs. For this to be achievable, students, teachers and parents needed to come along on the journey and be involved in the whole process. The vision for these flexible learning spaces was enriched by a shared vision for growth cultivated by the whole school community.
The project involved furnishing classrooms across years 1-6, as well as 3 common areas that can be utilised as teaching and learning spaces. The layout features flexible open plan areas that cater for mixed learning styles and gives students ownership in how and where they learn in the space.
• Furnishing classrooms across years 1-6
• 3 common areas
• Future Focused Learning zones
• Agile classroom design
• Colour and fabric selection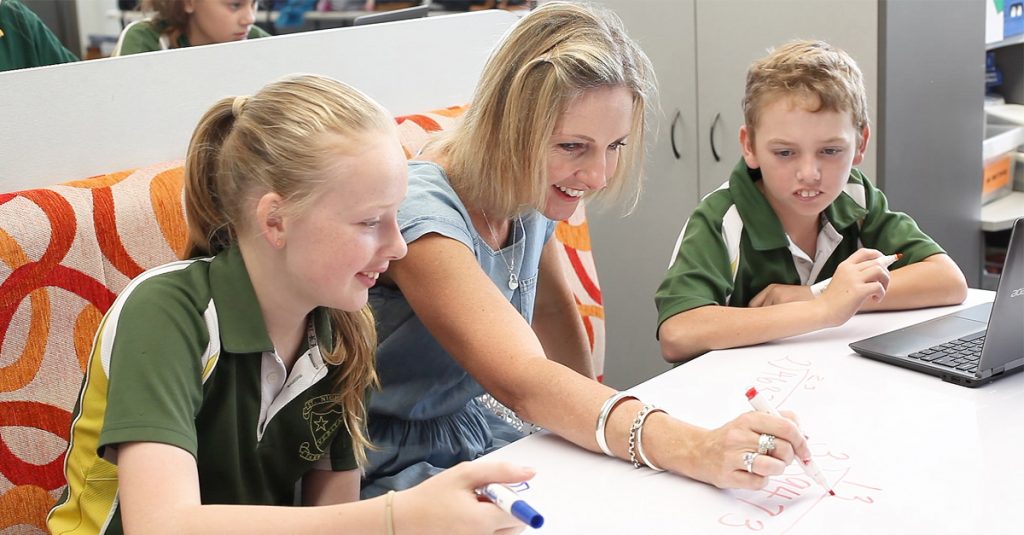 We love our new furniture! It's collaborative, It supports the learning we are doing with the students. We love the whiteboard tops, we do a lot of group work around them.