A new year is often viewed as a great opportunity to make some new, positive changes. From personal resolutions to full-on interior redesigns, "new year, new me" is a popular mantra for a reason: the change from December to January might seem like nothing more than a turn of the calendar page, but in truth, it's the perfect time to embrace new trends. As such, many office managers have begun to make trendy changes to their workplaces to meet the highest and finest safety standards going into 2022.
 
By following the latest office design trends of 2022, you can hope to create a comfortable, safe, inclusive, professional and productive working environment. From furniture to accessories to the physical layout of your workplace, these 2022 office design trends are well worth paying attention to — not only to stay on top of the most current rising trends but also to create a workplace where everyone can do the best job they can do — no matter the state of the virus. With this in mind, let's take a look at these top office design trends of 2022.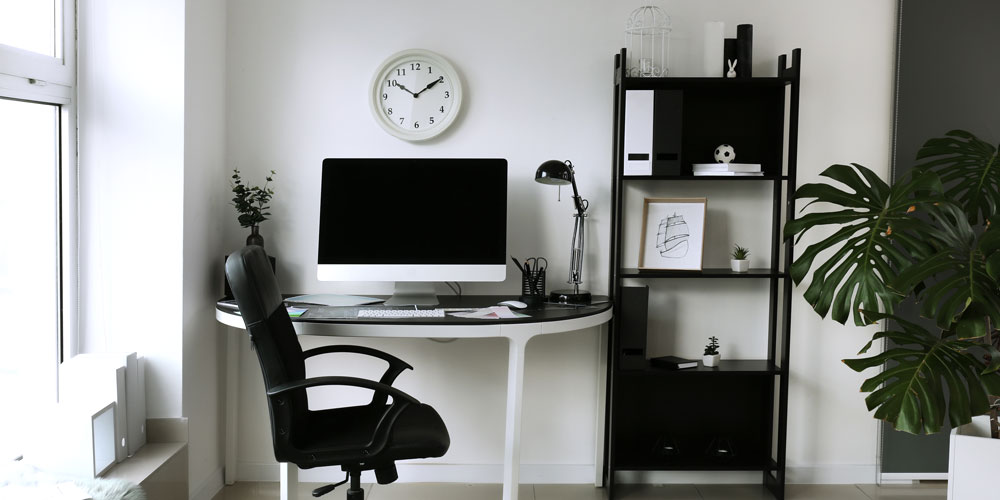 Perhaps the greatest trend of all headed into this new year is the complete departure from the traditional office space. Many office managers have allowed as many employees as possible to work from home for at least part of the workweek (if not the entirety of it). As such, all of your work-from-home employees need to have a proper home office — a place where they can work comfortably and productively, free from the distractions that come with being at home. This includes a good desk with plenty of space, a supportive chair that keeps you comfortable all day and adequate storage for all your work materials as well.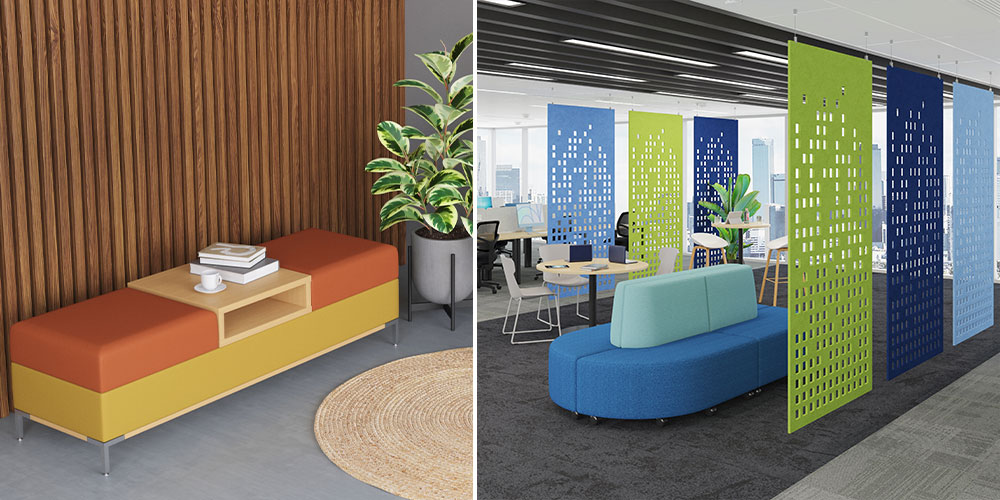 In recent years, colour psychology has moved to the forefront of office design. In 2022, this trend is expected to be bigger than ever. Studies show that colour psychology — a.k.a. the implementation of bright, bold colours into the workplace — does more than just improve your employees' moods: it also increases productivity. From relaxing blues to energising greens and every vibrant shade of colour in between, it seems that going bigger and bolder is better for both aesthetics and for getting more work done. Don't fear the thought of straying from those neutral palettes of the past — at the end of the day, it'll keep your employees in better spirits and encourage them to work harder, too.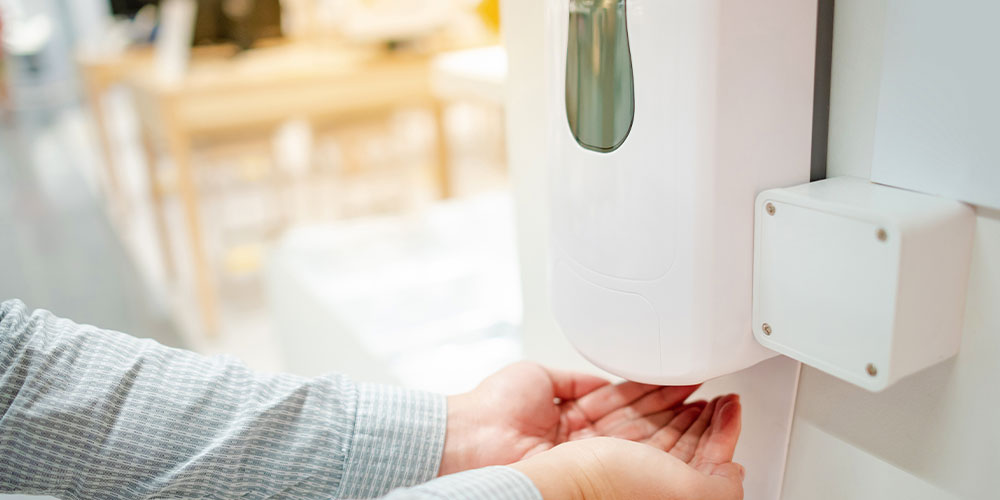 For those returning to the workplace in 2022, there's going to be some anxiety about being around large groups of people. You can help to curb these feelings of uncertainty by implementing hygiene hotspots — another trendy design choice expected to grow in the year ahead. From hand sanitiser dispensers to convenient storage solutions for cleaning products, these hygiene hotspots are going to be key to the return to the office.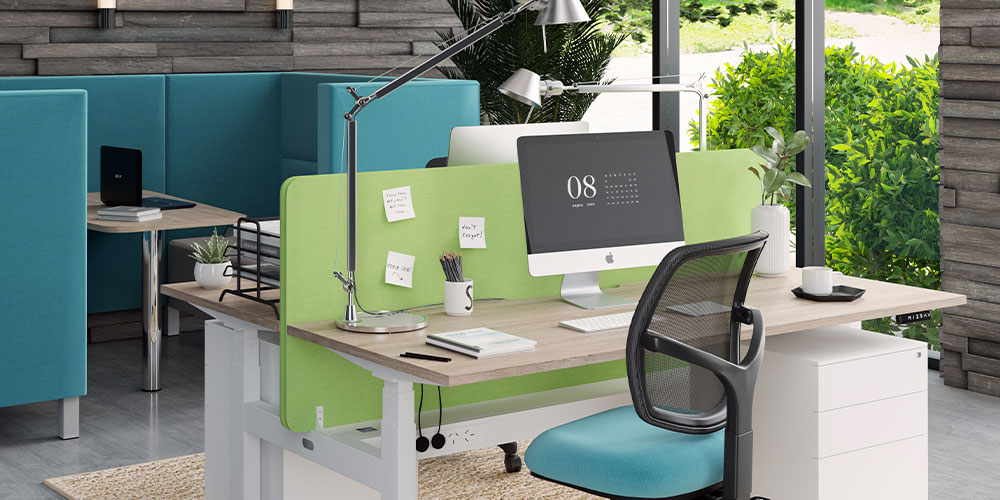 Wellbeing and Human-Centric Design
Over the past couple of years, there's no doubt that we've all come to appreciate our well-being and our fellow humans a lot more than before. In 2022, this notion is being reflected directly onto the layout of office spaces across Australia. You need to show your employees that you (and, by extension, your office) care about how they're doing and how they're feeling. To do this, office managers are putting an increased focus on workplaces that encourage human wellbeing, which means more comfortable chairs, more spacious desks, more stylish furniture and less stuffy cubicles.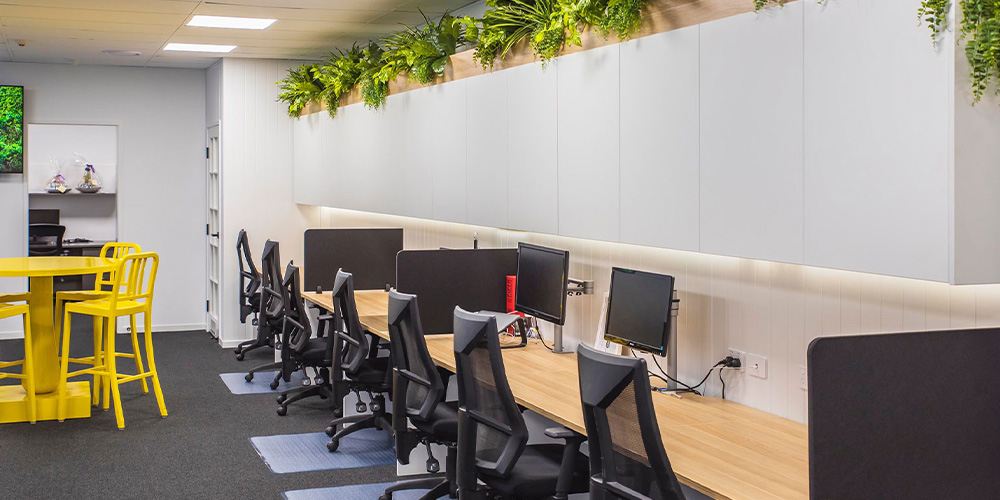 This previous trend leads directly into the next: flexible working spaces that allow for your employees to have the freedom to get up, to stretch, to move around, to adjust the height of their chairs and desks and customise their working spaces to suit their unique and specific needs. The great ergonomic benefits, the freedom to choose the layout that works best for you and the comfort that comes from this adaptability are all hugely beneficial for your employees and as a result of this, it won't be surprising to see productivity and positivity increase exponentially.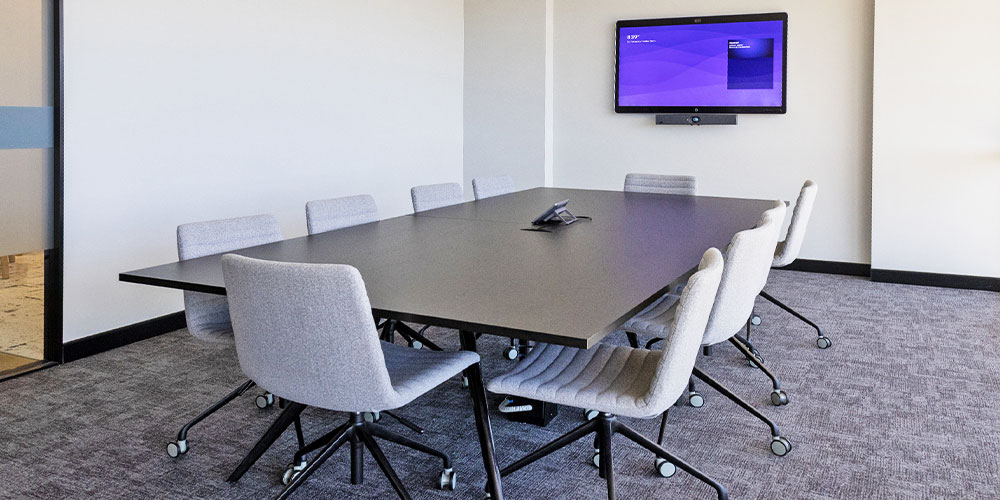 Smart technology has been an absolute life-saver throughout this pandemic. From video conferencing to cloud-based storage to remote work technology, there's no doubt these past couple of years would have been a lot harder without smart tech. Because so many are far more comfortable with it now than they were before, it makes sense that smart technology has become something of an office design trend heading into 2022. Before, it helped us all work together remotely. Now, it's going to help us all continue to work safely with one another as we return to the office again.
 
Plus, it allows for your employees to have some agency in their work life: If they wish to return to the office, they can do so. If they wish to stay home, then they can do so. Smart technology will help link everyone together, regardless of where they're at.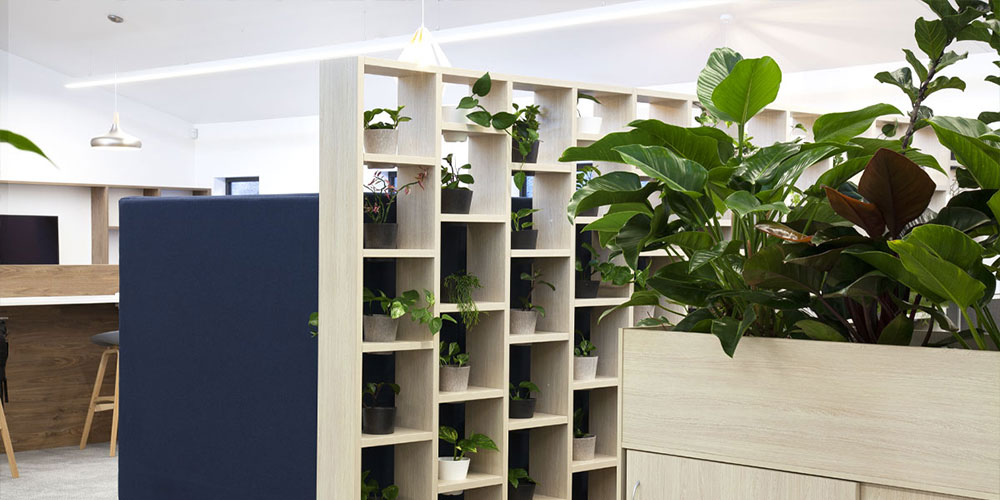 In the year ahead, you can expect to see biophilia continue to be a major design trend in office spaces the world over. Not only does the incorporation of greenery and sunlight look nice aesthetically, but it also has some major health benefits: biophilia is believed to decrease stress levels, lower mental fatigue, boost productivity and increase overall workplace satisfaction. Beyond this, increasing greenery and sunlight in the workplace stimulates the senses: the sight of it, the feel of it, the smell of it, it's all incredibly restorative. Not to mention, it just looks nice! Customers will enjoy seeing it just as much as your employees.
The Bottom Line: Office Design Trends of 2022
It's never been more important to stay on-trend. That's because these office design trends do more than just appease looks — they're working to keep employees safe and healthy and productive. From bettering the work-from-home environment to improving the layout and the flow of the office to making sure the proper hygienic supplies are readily available to all, these office design trends look good and do good at the same time. For this reason, it's worth taking every one of them into consideration for your own office space.
 
Thankfully, BFX Furniture can help make this happen. As a leading Australian furniture company with over 40 years of excellence under our belt, BFX Furniture has long prided itself on exceptional service, unrivalled quality and excellent design. Get in touch with BFX today to receive the expert advice you need, regardless of your size or budget. We will proudly take care of you each step of the way, from your first initial quote to the final delivery of your furniture and everything that comes in between. Contact us today to learn more.
Connie Glover has over 20 years experience working with leading educators & space designers. She specialises in creating agile work and learning spaces that maximise productivity, boost learning outcomes and promote innovation.
 
She is currently working as General Manager of Product & Market Development at BFX Furniture.