Healthcare Spaces were once morbid clinical spaces with harsh fluorescent lighting, cold tiled floors and the lingering scent of antiseptic spray.
Many new facilities are built using an architectural, research-based model known as design thinking or evidence-based design. It's a problem-solving approach that focuses on the human experience.
Designers are recognising that the key to creating wholesome hospital environments is to design spaces with the end user in mind. Namely, the patients, visitors and healthcare practitioners who use these spaces every day.
Now more and more healthcare facilities are adopting warm and welcoming environments that make patients feel at home and relaxed with the philosophy that a well-designed healthcare practice is a place that patients will want to come back to and a place for hospital staff to thrive in.
During the pre-design stage three basic criteria need to be evaluated:
1. Personal Satisfaction – the overall space design features
2. Personal Well-being – the overall feeling that patients, staff and visitors have in a space
3. Personal Workflow productivity – how the space will enable staff to effectively deliver patient care.
Let's look at each criterion a little more closely.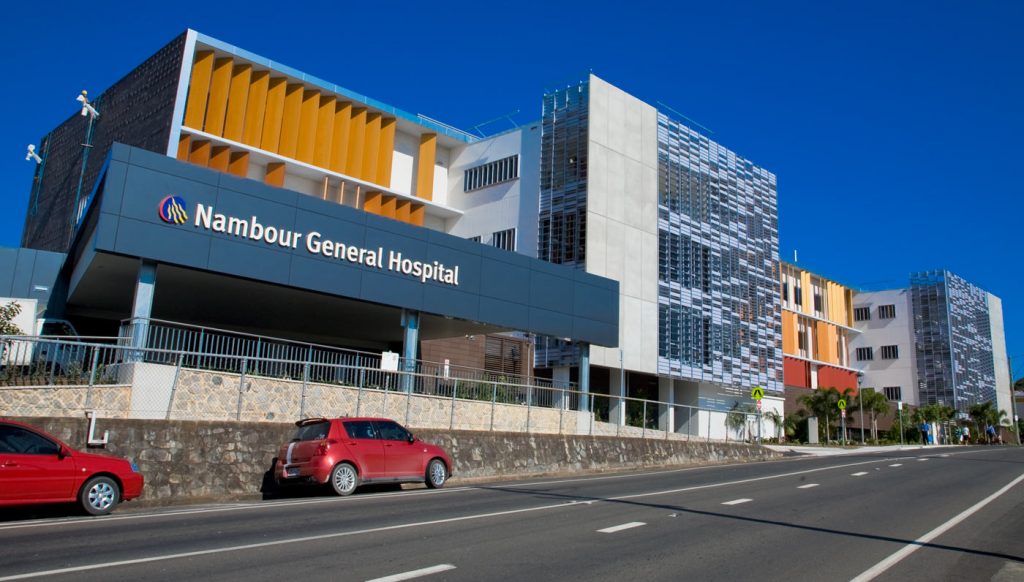 Personal Satisfaction
Overall Space Design Features
The key question to ask when brainstorming features to include in the design is "Will this improve patient care and staff satisfaction?" By providing a space in which people feel safe, comfortable and confident in the care they receive, hospitals and health systems become a positive environment for patients. Simple aesthetic design elements like pops of colour, attractive feature walls and areas with natural sunlight can greatly impact upon the atmosphere of Healthcare Spaces, as well as patents, visitors and staff's perceptions of their environment.
Personal Wellbeing
Overall Feeling people have in the space
The key question to ask is "Does this space promote a feeling of well-being?" The design and layout of patient centric areas are vital for ensuring the comfort and well-being. Stark and depressing patient rooms can negatively impact upon a patient's perception of not only the healthcare facility itself but also their mental state during their recovery. Providing comforting textures and fabrics for hospital bedding, fresh greenery or colourful abstract artwork and tall windows for natural sunlight can drastically improve patient's moods as well as staffs. Our select ranges of healthcare furniture have been developed with patient and staff well-being in mind. Our adjustable patient lounges upholstered in durable yet colourful vinyl finishes offer a comfortable place to rest but also brighten up the space. We aim to improve the quality of life in healthcare facilities by designing functional areas with a variety of furniture for all aspects of health and aged care facilities.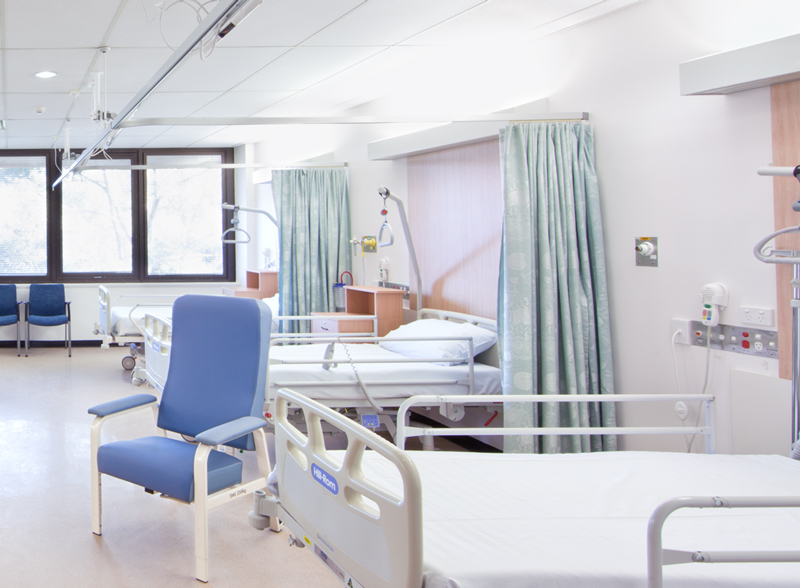 Personal Workflow Productivity
How the space enables staff to efficiently deliver patient care.
The working environment has a huge impact on our general health and well-being since we spend many of our waking hours in the workplace. The same consideration should be extended to healthcare professionals, the ones taking care of us when our own health deteriorates. The key design question to ask here is,
"How does this space help staff do their jobs more productively?"
In terms of practically, a healthcare facility is a workplace. All workplaces need a functional layout that supports a systematic workflow. Good design and layout can play a vital role in the healthcare industry, especially when precision, professionalism and patient care are seen as key elements for any practice.
A thoughtful design with supportive furniture should increase workflow optimisation.
The benefits of workflow optimisation include:
Increased productivity
Increased patient care and satisfaction
Reduced clerical errors
Increased staff satisfaction and retention
For Healthcare Spaces with medical administration departments, streamlined office workstations, equipped with storage for patient files and hospital records and ergonomic office chairs are essential elements that should be incorporated into admin workspaces.