We're letting you in on our top 5 school storage essentials. Want to create the best possible learning environment your students will thrive in? Keep reading! Whether you're looking to kick-start the year with a fully locked and loaded classroom ready for term 1, or your half way through the year and seriously feeling the need to declutter and re-organise your classroom space, these smart storage solutions are here to help.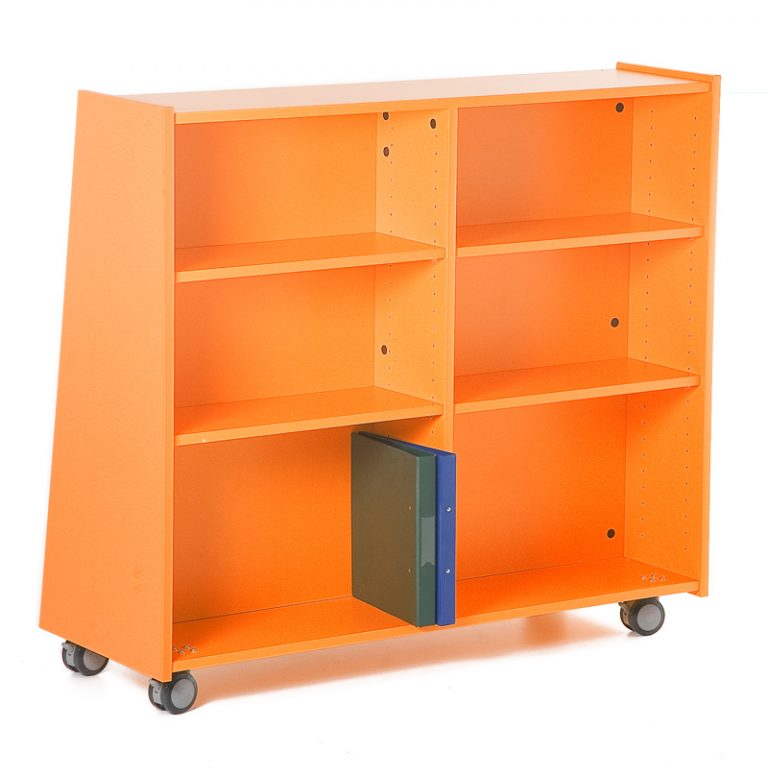 5. Captain Mobile Book Display
The Captain Mobile Book Display is a mobile dual-sided storage display for books, magazines and folders.
Fully movable on castors, the Captain Mobile Book Display can sail around the room like a breeze.
The display features 4 elevated shelves and plenty of space on the bottom shelf to display book collections in style. Turn the Smart Storage display around and find even more storage with a specially designed lip to show off and rest open books on.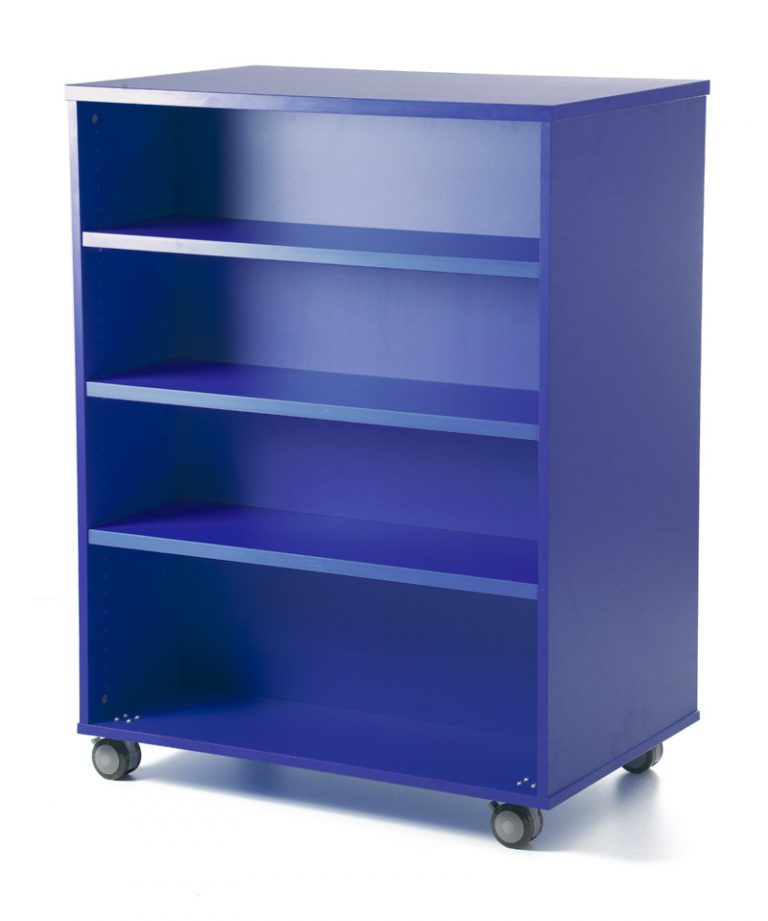 4. Jupiter Double Sided Bookcase
The Jupiter Double Sided Bookcase brings classroom and libraries to a whole new level with its dual-sided storage shelves, letting you show off and access your book collection from both sides.
Smart Storage is all about versatility. The Jupiter Double Sided Bookcase features 6 shelves in total, 3 on each side, all of which are removable so you can expand the space to fit bulkier items like textbooks, folders and stationary tubs.
Fully movable on castors so you can easily transport these handy bookcases around the room. Arrange multiple bookcases together with the BFX Bean Chair and create private little reading nooks.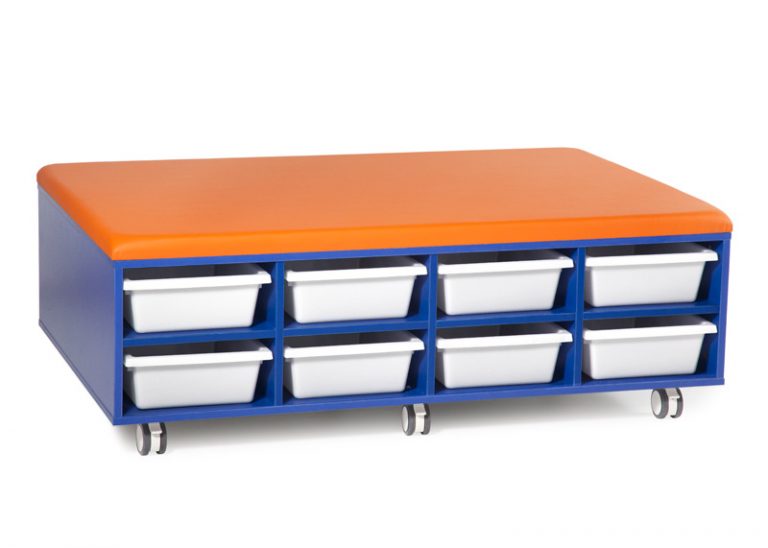 3. Cookie Mobile Tote Trolley
The Cookie Mobile Tote Trolley is a two-in-one storage and seating solution.
This versatile furniture piece is perfect for any school or learning environment.
The Cookie Mobile Tote Trolley is great for storing stationery, craft and other classroom supplies.
Equipped with castors for easy transport. The cushion seat is surprisingly comfortable and built to withstand the toughest classroom environment. The seat covering is made from high-quality vinyl that's both extremely durable and cool.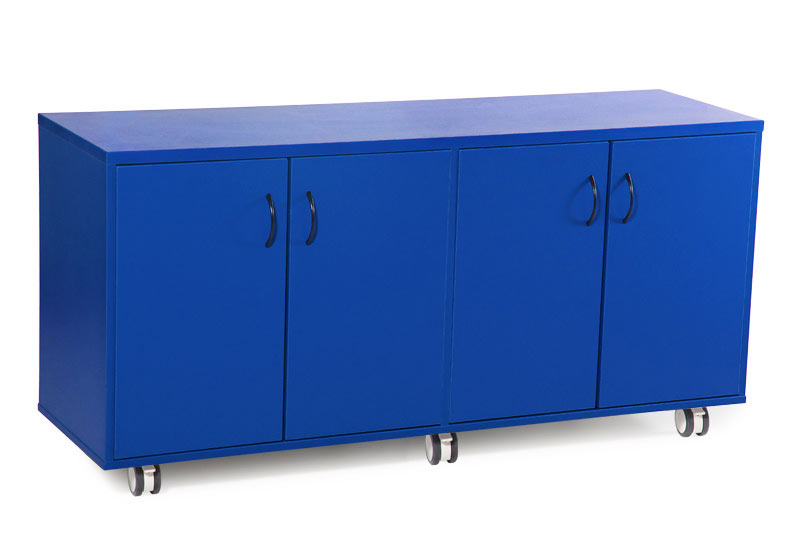 2. Jupiter Swing Cupboard
The Jupiter Swing Cupboard is the perfect storage solution for classrooms. Keep your classroom organised, neat and tidy. Buy more Jupiter Swing Cupboards so you can pack away all your school supplies and never worry about misplacing them.
Make your classroom an organised new generational learning space with Smart Storage. Perfect for hands-on environments like art, science, biology, woodwork and chemistry.
The Jupiter Swing Cupboard is fully movable on castors so you can easily transport these handy little cupboards around the room.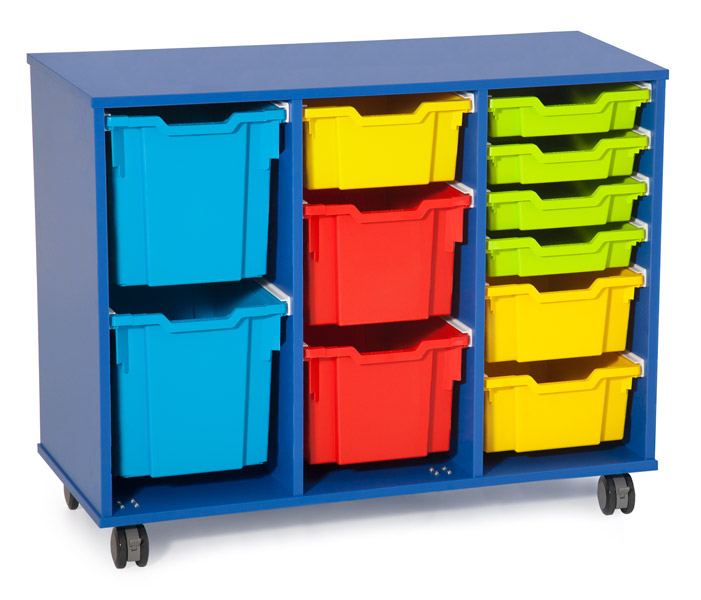 1. Fireball Mobile Tote Trolley
Fireball Mobile Storage breathes organisation into classrooms with 11 tote trays just waiting to be filled with stationary and writing supplies for the school year.
Featuring 2x Jumbo Trays perfect for storing toys, models and blocks. 3x Deep and 2x Extra Deep Trays to store writing and craft supplies and 4x Shallow Trays ideal for storing paper.
The mobile unit comes with runners that you can mount yourself and vary the space in between trays. Make your classroom a bright and organised one by alternating blue, red, green and yellow tote trays.