Your reception is the very first impression new clients get of your business. So its important to create a welcoming and lasting space. We recommend incorporating clean white lines to balance reception and waiting areas and add a touch of contemporary style.
Luxury fittings and elegant styling can be brought together with comfortable visitor chairs and lounges to make clients feel welcomed and taken care of.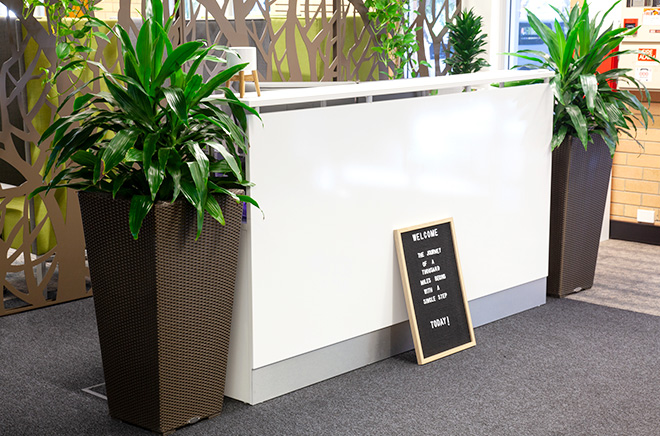 Book a Free On-Site Appointment with a Furniture Expert
We highly recommend you get expert advice from one of our experienced Furniture Consultants. Book a consultation, its free and we come to you.