St. Philips Christian College
BFX Furniture doesn't just transform learning environments with modern and flexible furniture, we now transform classroom walls from drab to fab as well. Our very first large-scale AudioArt™ Installation at St Philips Christian College in Newcastle completely blew all their expectations.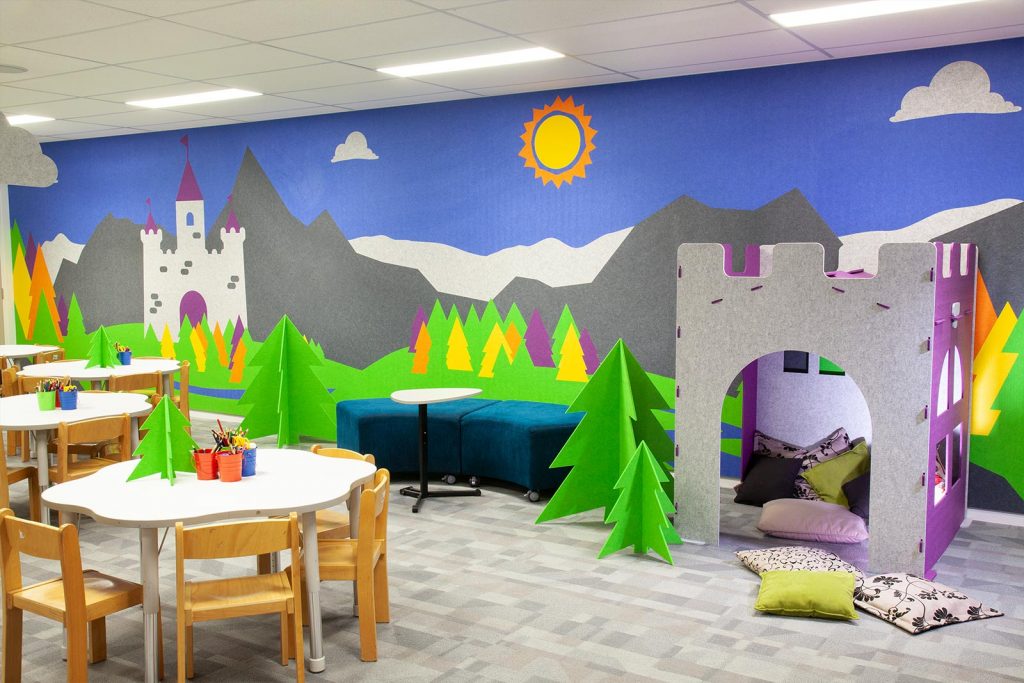 Sine Lounges and SmarTable™ Jotters offer flexible areas for lounging as well as individual work. But the real show-stopper is the AudioArt™ wall scenes. One depicting the rolling hills of autumn and the other a castle in the mountains.
• Flexible seating areas for lounging as well as individual work
• Custom AudioArt Murals
• 3D AudioArt Trees
These custom scenes were designed and created by our AudioArt™ Design Team in collaboration with school, their concept images and their very own BFX Education Furniture Consultant.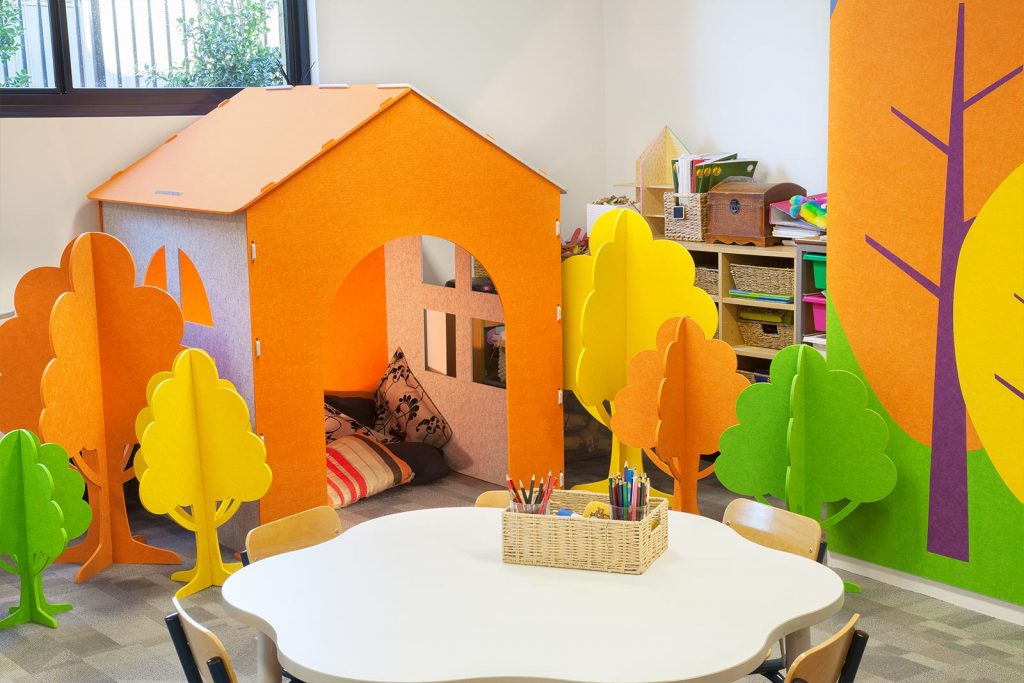 In open flexible learning environments, which is the new way education has gone in Australia at the moment, there's a team-teaching approach to education and learning but one of the challenges you do face is how to manage noise and the level of noise. Being young children, of course when they're learning they like to interact, talk and discuss, so how could we best manage that?