Your Healthcare Fitout Made Easy
At BFX Furniture we specialise in both office furniture for administration areas, as well as health and aged care facilities. Our team of expert designers and project managers are committed to leaving a lasting impression and providing you with exceptional service.
We will work with you to find the right furniture to best suit your requirements. You can expect nothing but the same friendly and professional service, no matter the size of the job.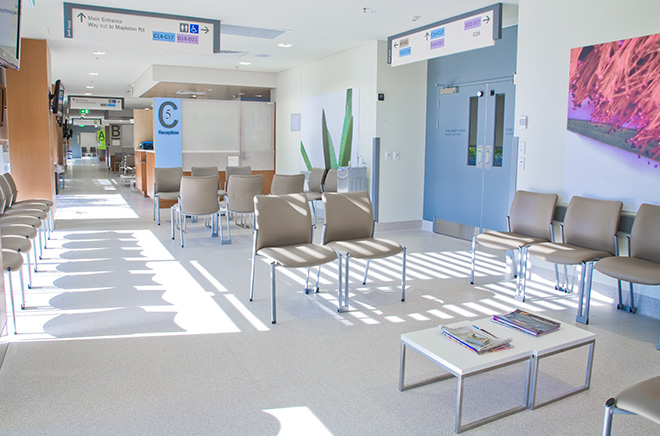 BFX aims to improve the quality of life in healthcare facilities by designing functional areas with a variety of furniture for all aspects of health and aged care. We recognise that that the key to creating wholesome hospital environments is to design spaces with the end user in mind; The patients, visitors and healthcare staff who use the spaces every day.
Why Choose BFX For Your Next Fitout
Flexible
Our furniture is height adjustable, mobile, space saving, multi-purpose and modular enough to allow for endless configurations.
Quality
Our furniture is manufactured from high quality materials that are able to withstand even the toughest classroom environments.
Safety &
Warranty
The majority of our office furniture is backed by an impressive warranty and Independently tested to Australian Standards by AFRDI.
Design &
Planning
We specialise in drawing custom 2D & 3D floor plans to your exact specifications and measurements.
Delivery & Installation
You can expect nothing but professional service from our specialist delivery and installation team.
Ongoing Support
We'll be with you every step of the way, even after the fit-out is complete to ensure you are satisfied.
Receptions
Meeting Rooms
Boardrooms
Open Plan Offices
Closed Plan Offices
Waiting Areas
Lounges
Break Rooms
Training Rooms
Workstations
Book a Free On-Site Consultation with a Furniture Expert
We highly recommend you get expert advice from one of our experienced Furniture Consultants. Book a consultation, its free and we come to you.